M-Series™ 5.1.2 Sound Bar
Take surround sound
to epic heights.
Experience next level audio from above
with dedicated upward firing speakers,
Dolby Atmos® and DTS:X®
$499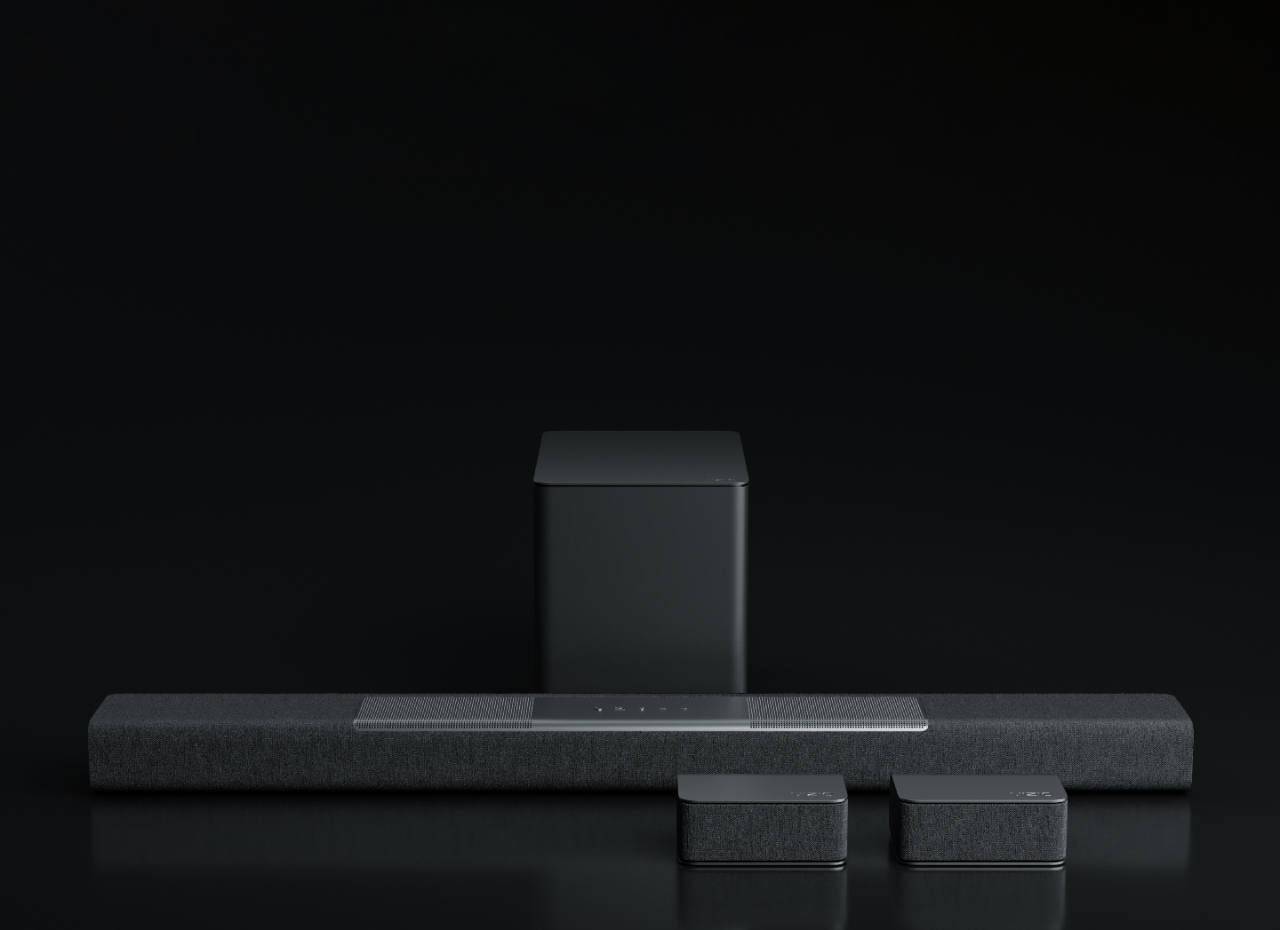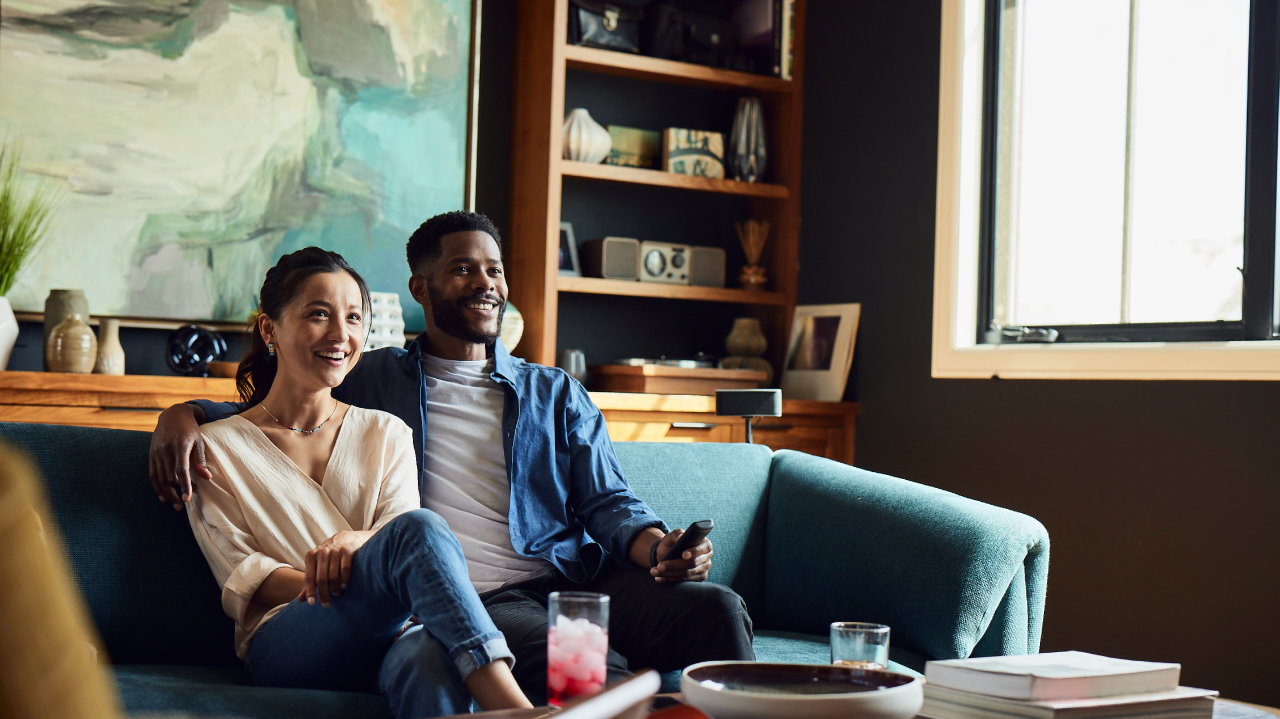 Dolby Atmos® & DTS:X® technology brings your TV, movie and game soundtracks to life with thrilling realism. Enjoy an incredibly dynamic floor-to-ceiling surround sound experience that you can feel moving all around you.
DEDICATED UPward FIRING SPEAKERS
Awesome audio
from above.
Dedicated upward firing speakers project audio off your ceiling to fill your room with incredibly immersive 3D surround sound from above.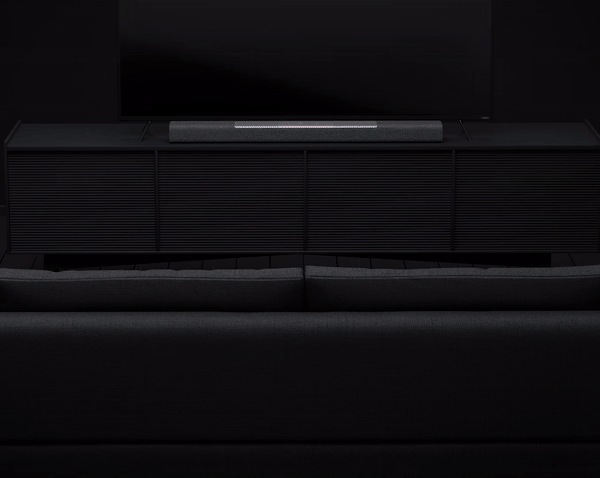 SEPARATE TWEETERS & WOOFERS
The highs, the lows, and
everything in between.
Every speaker features separate woofers and tweeters for stunning fidelity across the entire sound spectrum. Revel in room-rattling lows and super-crisp highs that brings your TV, movies and games to life with electrifyingly realistic, multi-dimensional surround sound you can feel moving all around you, even overhead.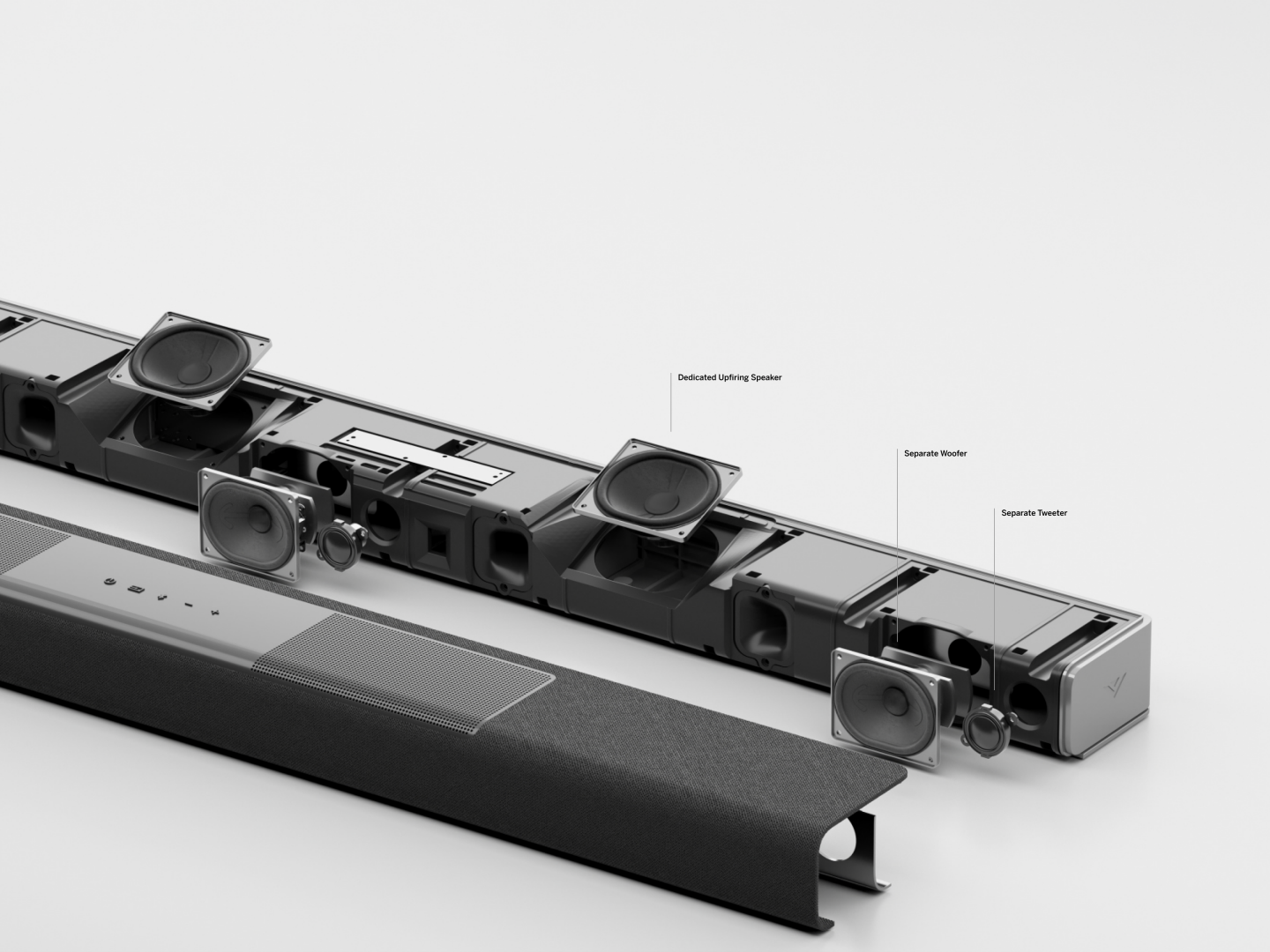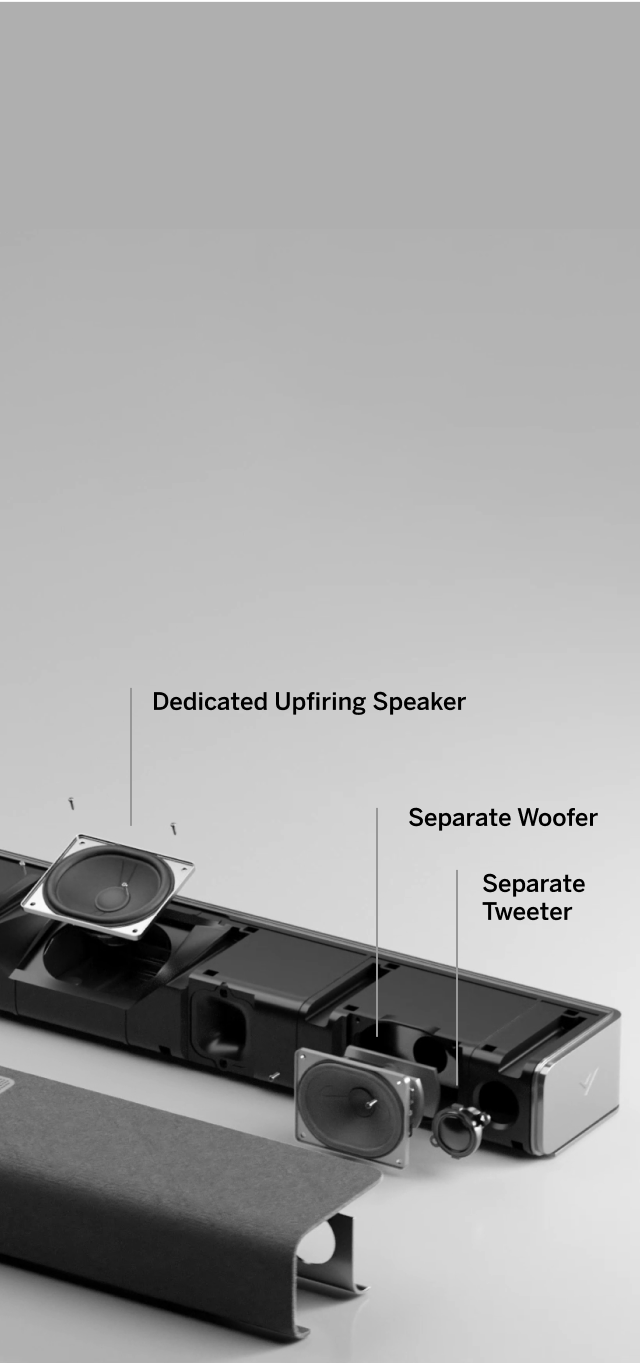 11 HIGH-PERFORMANCE SPEAKERS
Get swept up in a
symphony of sound.
From the ethereal peaks of the soprano high notes to the deep decibel percussion that can make your entertainment feel larger than life, the M-Series has 11 high-performance speakers working in concert with advanced audio technology to create a captivating sound experience that isn't just transformative — it's transcendent.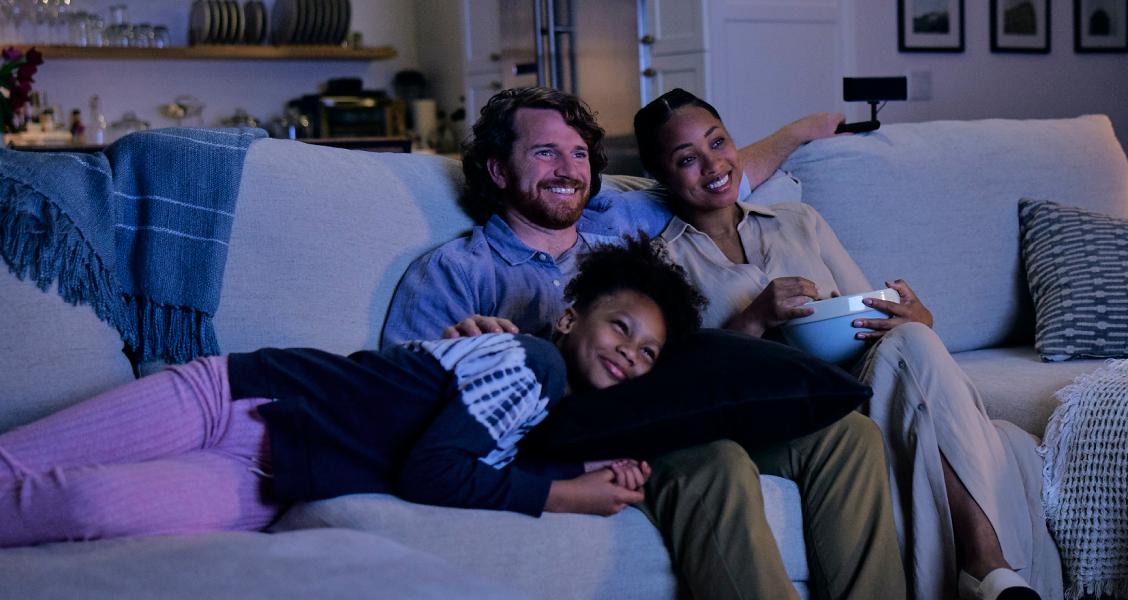 6" WIRELESS SUBWOOFER
Get shaken
and stirred.
Feel the sound waves hit you where you live with a wireless subwoofer that's flexible enough to fit almost anywhere and produce seismic space-shaking bass down to a whopping 45Hz.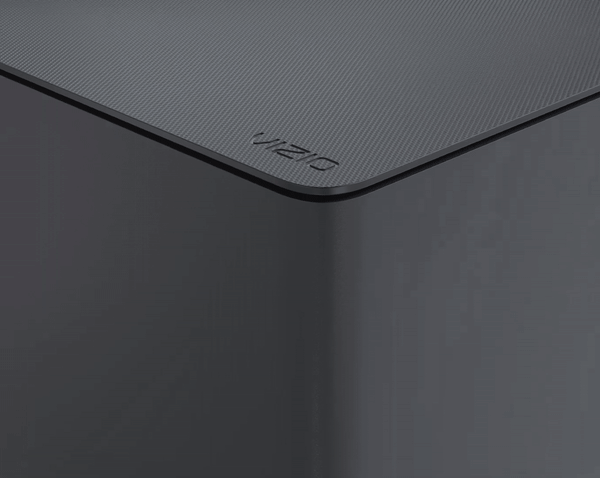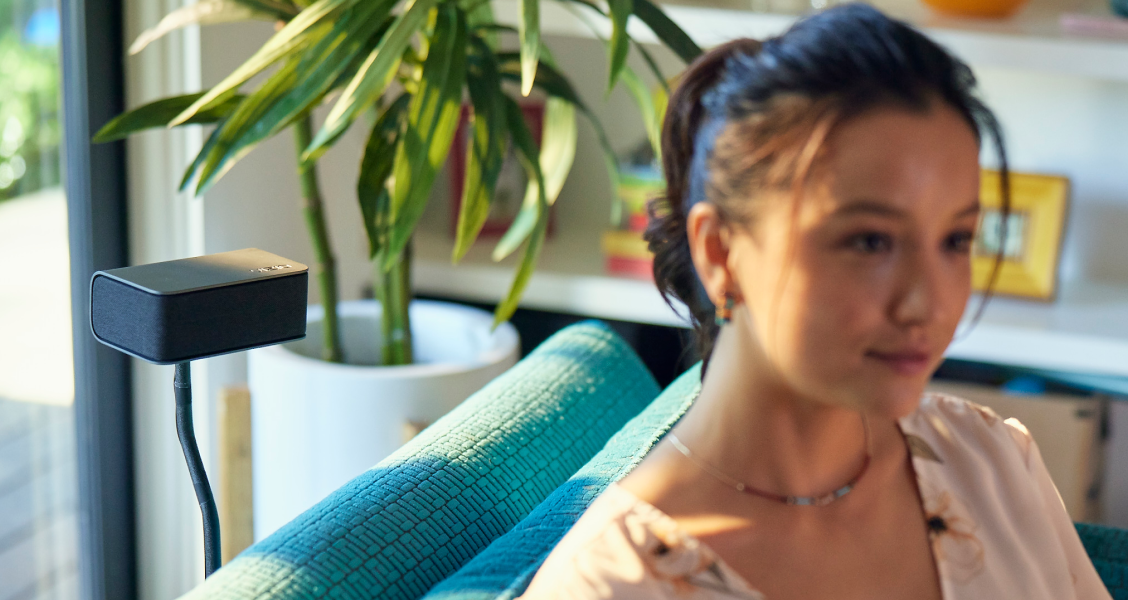 SURROUND SPEAKERS
Make every moment more immersive.
Turn your space into a cinematic home theater with versatile surround speakers that put you in the middle of a dynamic sound experience that's pretty much magical.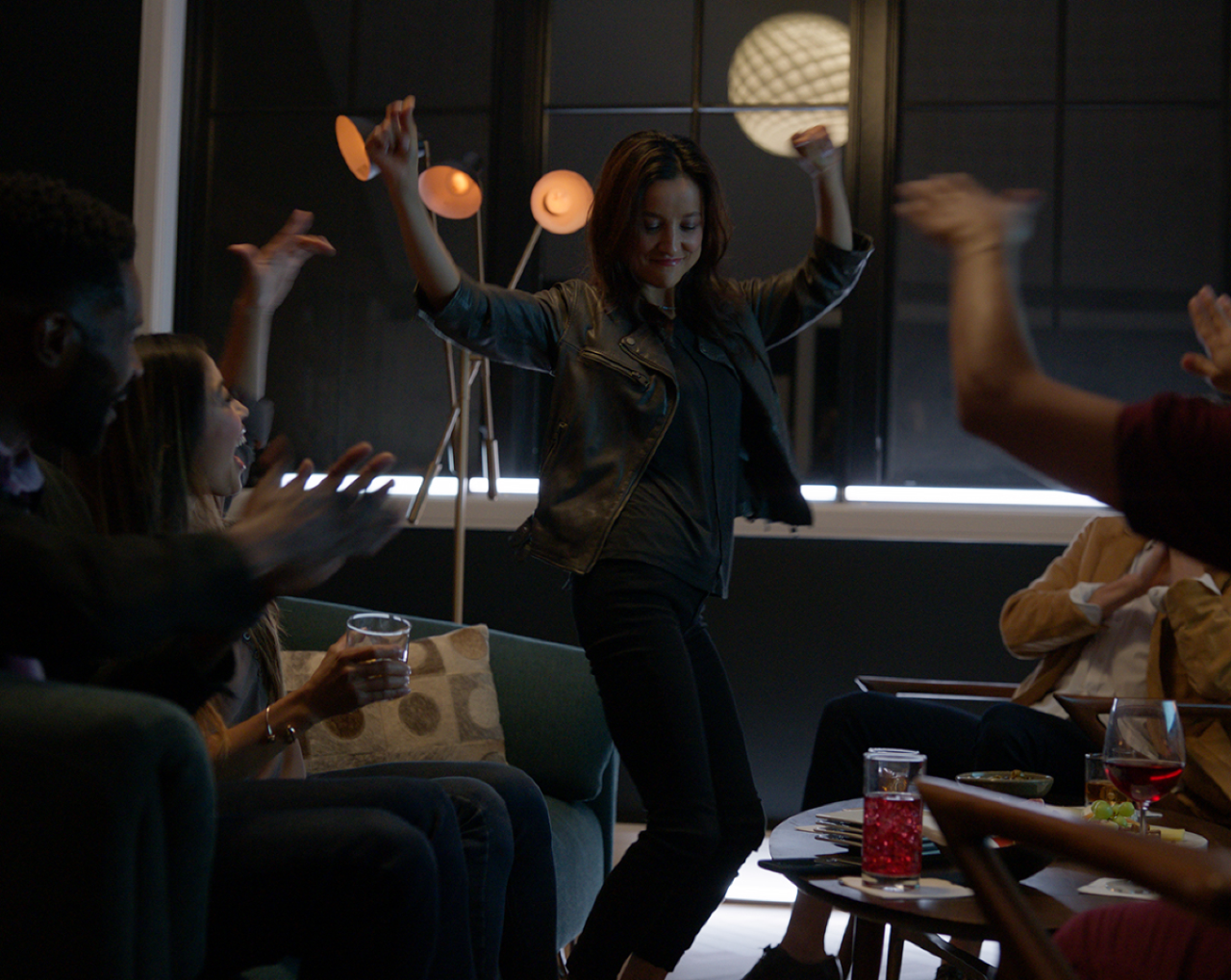 DUAL STEREO MODE
Supersize the stereo.
Elevate the music at your next house party to concert hall levels of quality with Dual Stereo Mode, which expands the stereo signal across all 11 high-performance speakers simultaneously for maximum room rocking impact.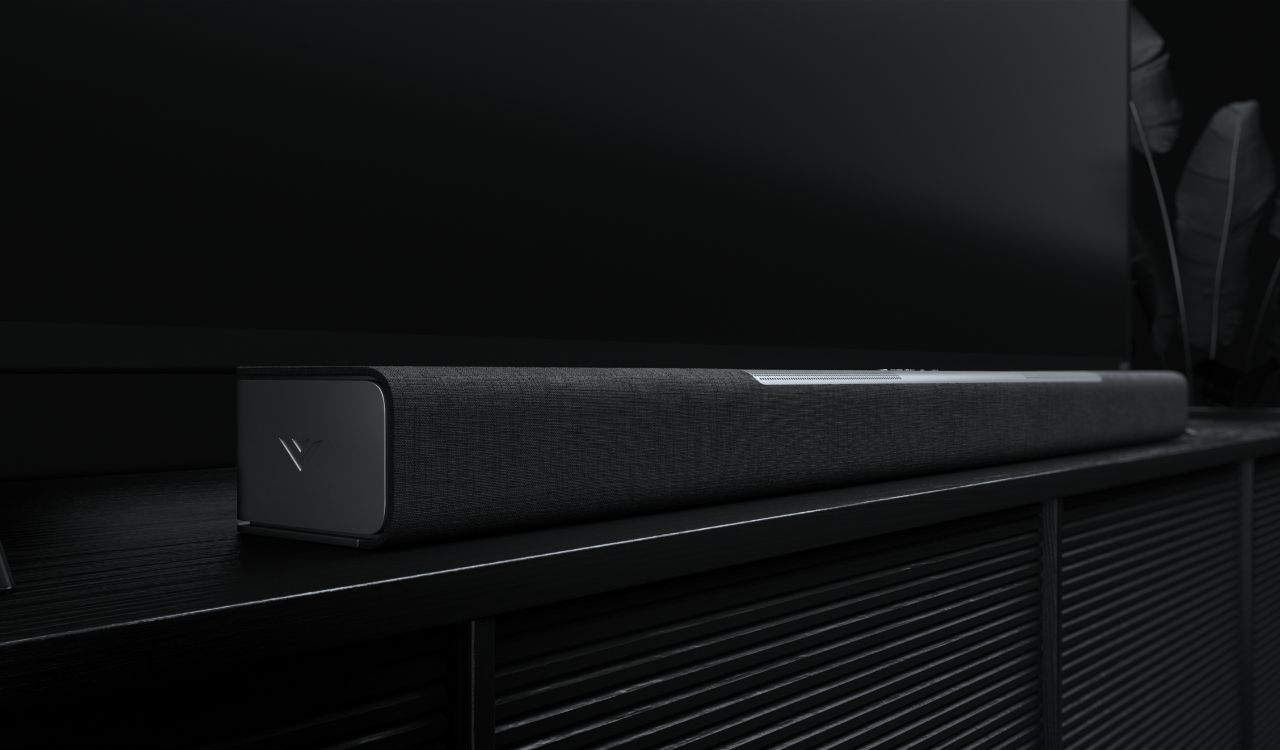 With a modern minimalist design, acoustically transparent cloth exterior and seamless docking integration with select VIZIO TV stands, the M-Series is meant to make a powerful impression in every way.
BACKLIT REMOTE
Set the mode that
suits your mood.
​​With preset EQ modes for gaming, movies, music and more, the
backlit remote makes it easy to customize your audio settings for
perfect sound every time. Even in the dark.

VOICE ASSISTANT INPUT
Amplify your assistant.
Amplify the voice of your favorite assistant by easily connecting it to the M-Series. It's always on and ready for a command and will automatically lower the volume of what's playing so you can hear the Voice Assistant response clearly.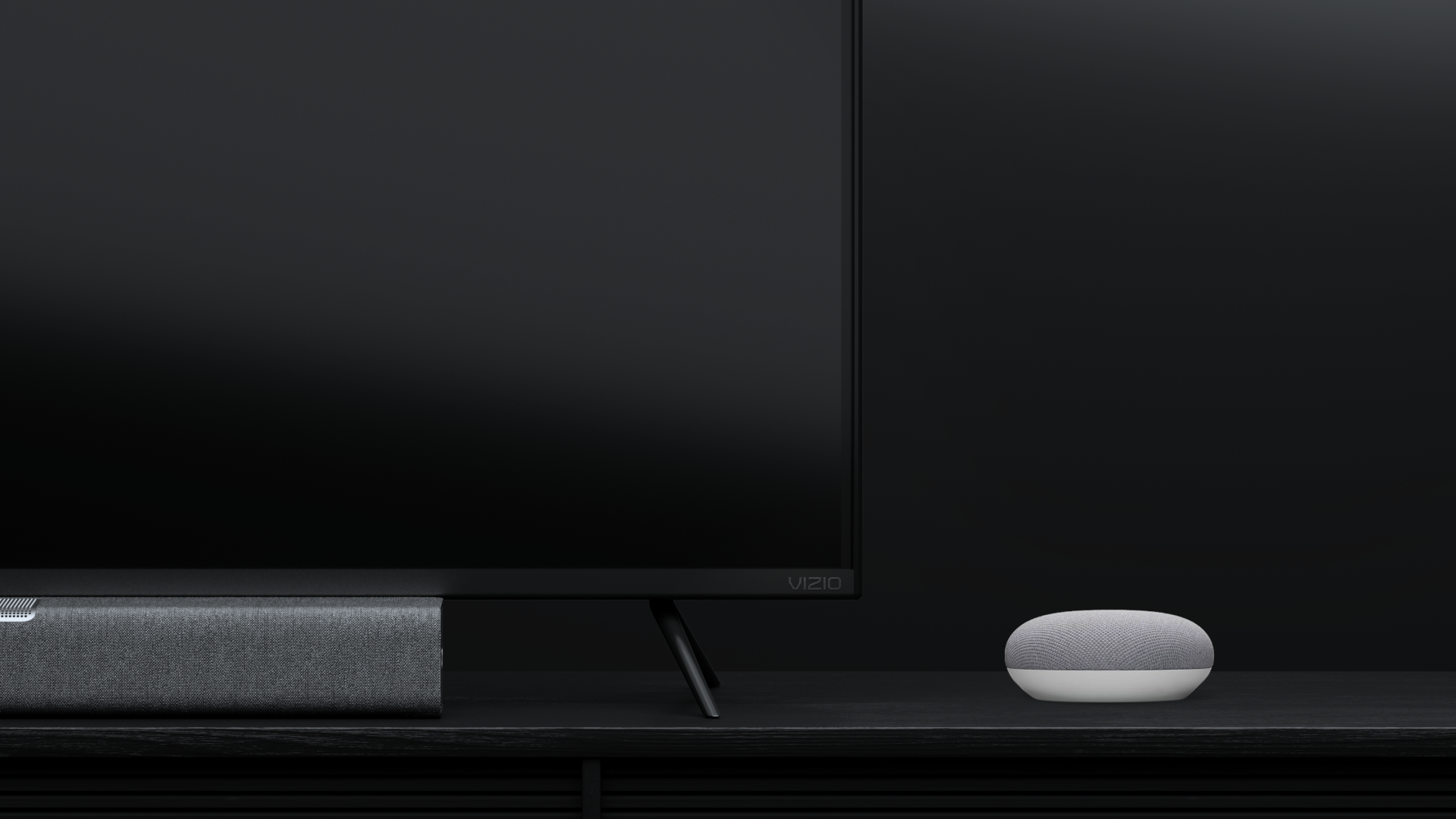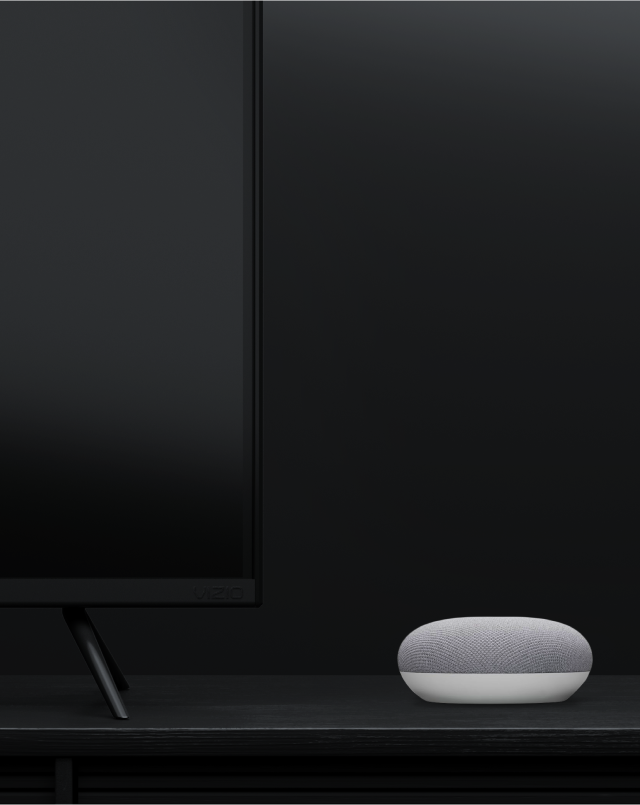 BLUETOOTH BUILT-IN
Stream on.
With built-in Bluetooth, it's easy to stream music, podcasts, and more from popular apps like Spotify, Pandora, and iHeartRadio.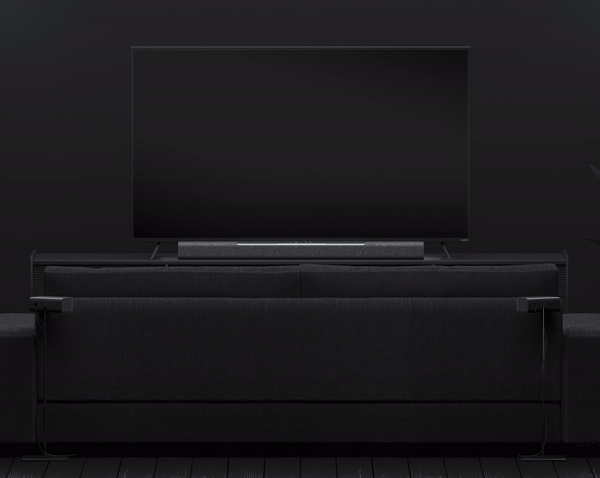 HDMI & eARC
The ultimate connection.
​​HDMI and eARC inputs send the highest-quality audio from your TV and allow you to conveniently control the sound bar with your TV remote.
Get the M-Series Sound Bar that's right for you.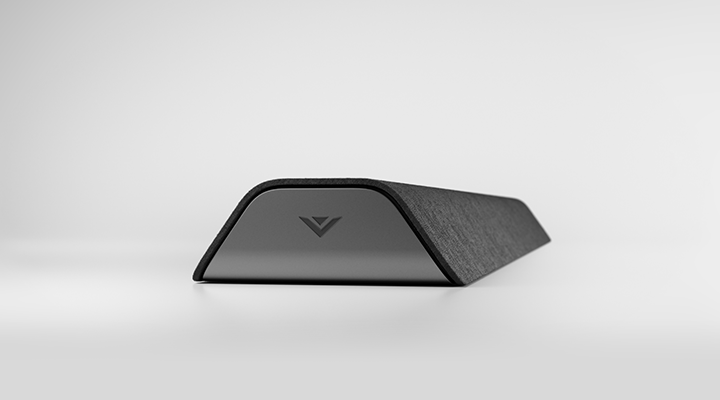 $149
A full sound system packed
inside a single Sound Bar.
98db
Sound Pressure Level
Built-in
3" Dual
Subwoofers
Bass down to 50Hz
HDMI-In / HDMI ARC
HDMI Cable Included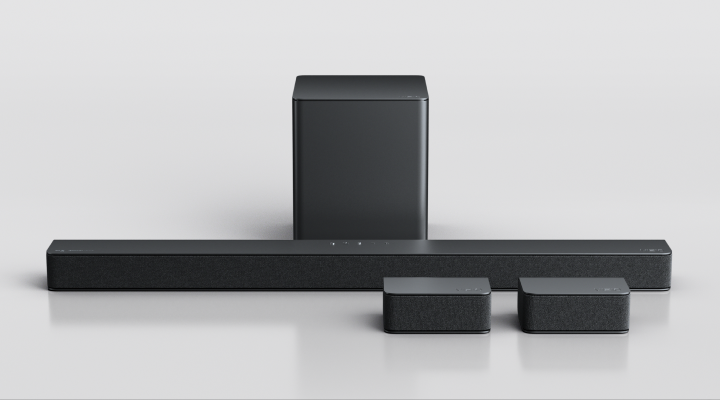 $329
Cinematic surround sound with
state-of-the-art audio technology.
100db
Sound Pressure Level
5" Wireless
Subwoofer
Bass down to 50Hz
HDMI-In / HDMI eARC
HDMI Cable Included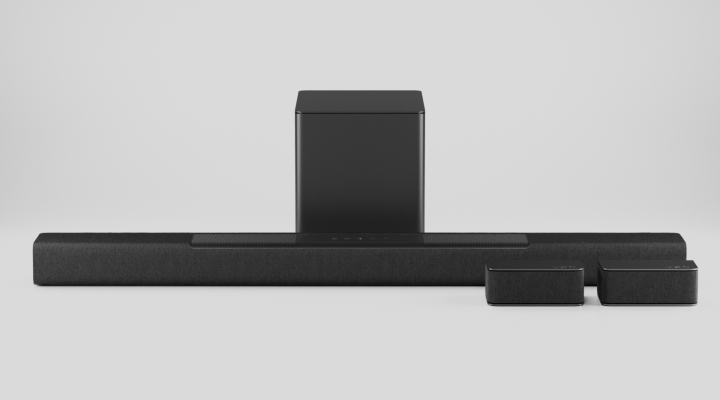 $499
Immersive surround sound from above with
dedicated upward firing speakers.
103db
Sound Pressure Level
6" Wireless
Subwoofer
Bass down to 45Hz
HDMI-In / HDMI eARC
HDMI Cable Included
ELEVATE SOUND BAR
Take your audio
to new heights.
With innovative rotating speakers that
project sound off your ceiling.
$999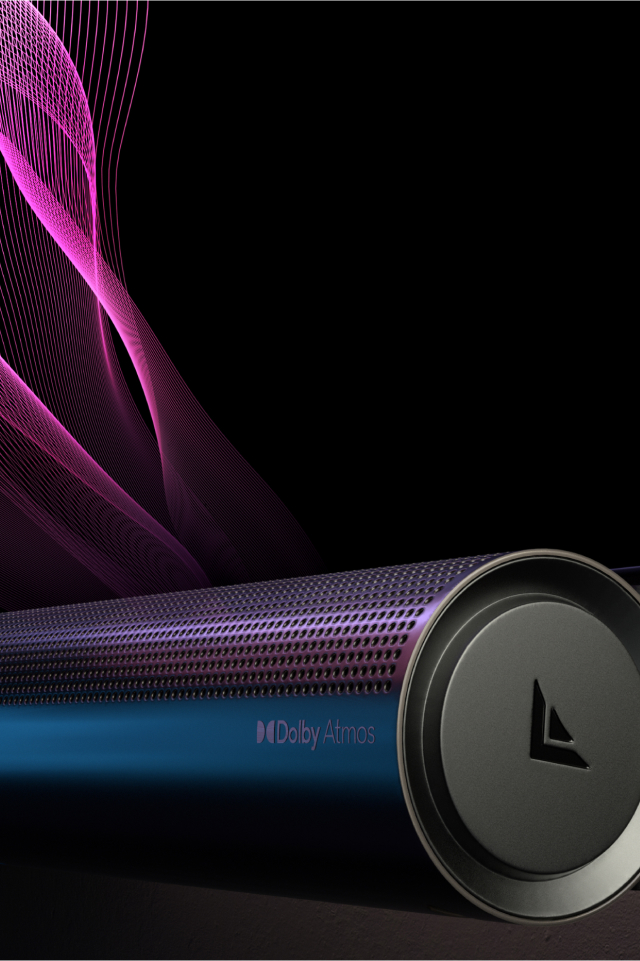 M-Series™ tv & Sound bar
A perfect pairing.
Our sound bars are designed to integrate
beautifully with our TVs.
From $399