Reviews
What is a Sound Bar and Do I Need One?
JANUARY 21, 2022
You did it! You bought the TV you've been dreaming of and you can't wait to get it mounted on your wall (or your TV stand). But hang on… What about a sound bar? Do you need one? What does a sound bar actually do? And how do you know which one is right for you?
Turns out you're in the right place, because we happen to be the number one sound bar brand in America!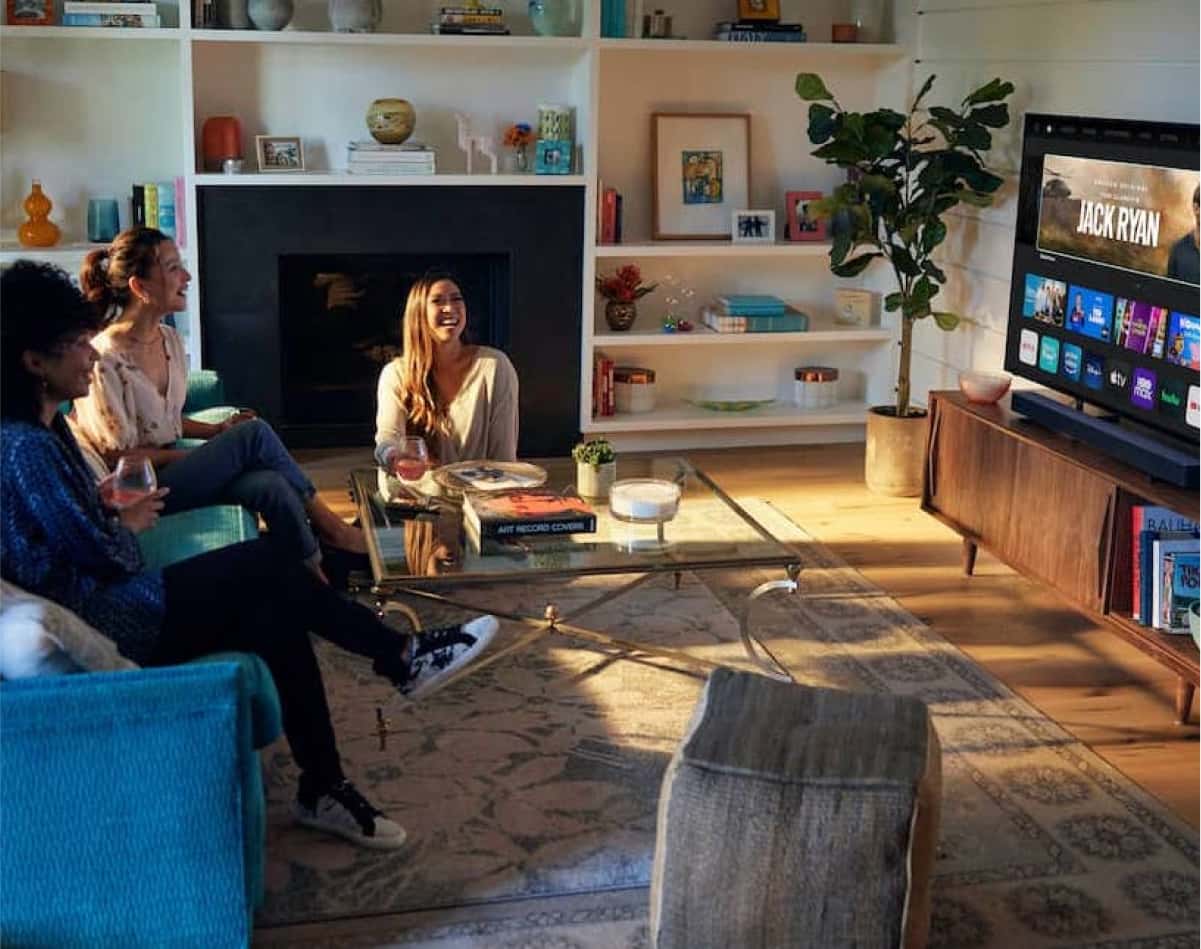 OK, SO WHAT ACTUALLY IS A SOUND BAR?
Let's get back to basics for a moment. A sound bar is essentially a small speaker system that sits below your TV screen that provides an immersive audio experience. Unlike a traditional surround sound system which features multiple speakers and wires, sound bars are a simple and space efficient way to get next-level sound in your living room.
HOW DOES A SOUND BAR WORK?
Most sound bars are made up of multiple speakers and amplifiers concealed inside a slim, elegant enclosure. Some sound bars include an extra couple of speakers that you can place on either side of your sofa at the back of the room. These speakers work together to fill your room with crystal clear sound. Because sound bars rarely have the physical size and characteristics of a conventional home cinema speaker system, a subwoofer is often included for deep, impactful bass. (You can always tuck that subwoofer off to one side of your room). Then you've got technologies like Dolby Atmos and DTS:X that completely immerse you in your favorite content: games, movies, music and more. There are even sound bars, like the VIZIO Elevate, that feature rotating speakers that move up or down automatically to match the location of the sound you see on-screen (more on that later).
"SOUNDS" GOOD. BUT DO I NEED ONE?
Simple answer? Yes. No matter how premium your TV is, the built-in sound simply can't compete with a TV sound bar. Besides, as TVs get thinner and more aesthetically beautiful, the room for built-in speakers gets diminished. And let's face it – not everyone has the room, the budget, or the time to set up a full blown traditional AVR home theater system (think 5-10 speakers with a subwoofer). Whether you're watching the Grammys, the latest Marvel movie, or listening to your favorite playlist, with a sound bar you'll get to experience theater-like sound for a fraction of the price of a home theater system.
ARE ALL SOUND BARS MADE EQUAL?
We're glad you asked (and the answer is a resounding no). Here are a few factors to look out for when choosing yours:
Size
PSA: Bigger doesn't always mean better. While it's certainly nice to have a sound bar that looks at home beneath your big screen TV, it's the speakers and accompanying components inside the sound bar that have the biggest impact on sound quality. Two sound bars of equal size may have totally different performance capabilities. So, listen for yourself and select the system that sounds best to you.
Pro Tip: Look for sound bars that feature more speakers hidden inside. These may be more expensive, but more speakers almost always translates to better sound.
Subwoofer
Like bass? Then you'll like a sound bar with subwoofer power. In fact, it's one of the easiest and least expensive ways to make the sound more immersive and epic. And, if you're a fan of action movies or like to listen to bass-intensive music like electronica or rock, this is a non-negotiable.
Wireless Capabilities
While subwoofers can be big, (and sometimes bulky), wireless subwoofers are a breeze. By having built-in wireless capabilities, you get to place your subwoofer wherever you please without having to worry about wires.
Connections
At the minimum, your sound bar should support HDMI, which is the gold standard for high-definition audio on a home theater. Bonus points if it includes HDMI eARC, the latest connection type compatible with most new televisions being sold today. Ideally, look for multiple HDMI ports if you plan to connect different devices directly to the sound bar.
Channels
Still with us? OK. Hang in there. We're in the home stretch. Think of an audio channel as a musician in a band. One musician is fine, maybe even great, but the more musicians you get together on stage, the more immersive that concert is going to feel. Like musicians in a band, audio channels work together to better immerse you in your favorite movies, music and games. A 7.1 channel sound bar (that's a sound bar with 7 channels and 1 subwoofer) is going to sound more immersive than a 5.1 channel sound bar. And when a third number enters the mix, like 3.1.2, just know that the last of those three numbers represents the channels being directed toward your ceiling for more convincing height effects from Dolby Atmos and DTS:X content.
Pro tip: Look for a sound bar with more channels, and be sure it's got that third number in the mix for the most immersive experience possible.
I'M IN! WHICH ONE IS RIGHT FOR ME?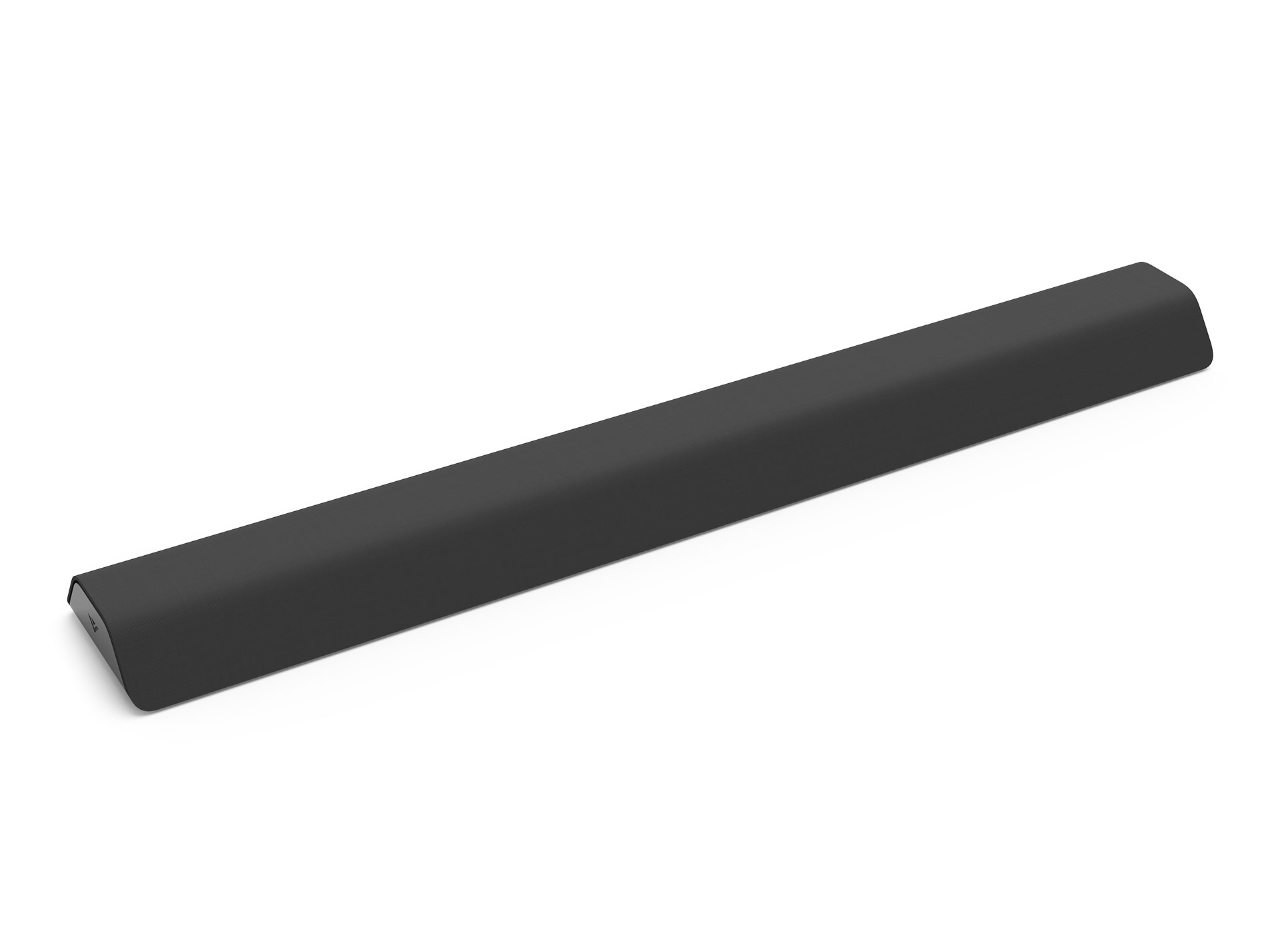 VIZIO M-Series All-in-One 2.1 Home Theater Sound Bar. $149.99
Powerfully complete sound experience from a single bar.
This all-in-one sound bar combines supreme convenience (read, super easy set up) with powerful performance, advanced connectivity and control with HDMI, plus the state-of-the-art Voice Assistant Input. Ideal for those looking for a modern, simple (yet powerful) sound bar.
Contemporary Design & Easy Set Up. Angular all-in-one design slides beneath your TV for a clean look, while HDMI and audio cables (included) along with voice feedback make setup simple.

Built-In Subwoofers: Dual 3" subwoofers built into the sound bar create deep bass without the need of a separate subwoofer or cables.



4K Dolby Vision® HDR Pass Through: 2 HDMI ports allow you to connect a device to your TV through the sound bar at the highest video quality possible with 4K Dolby Vision® HDR.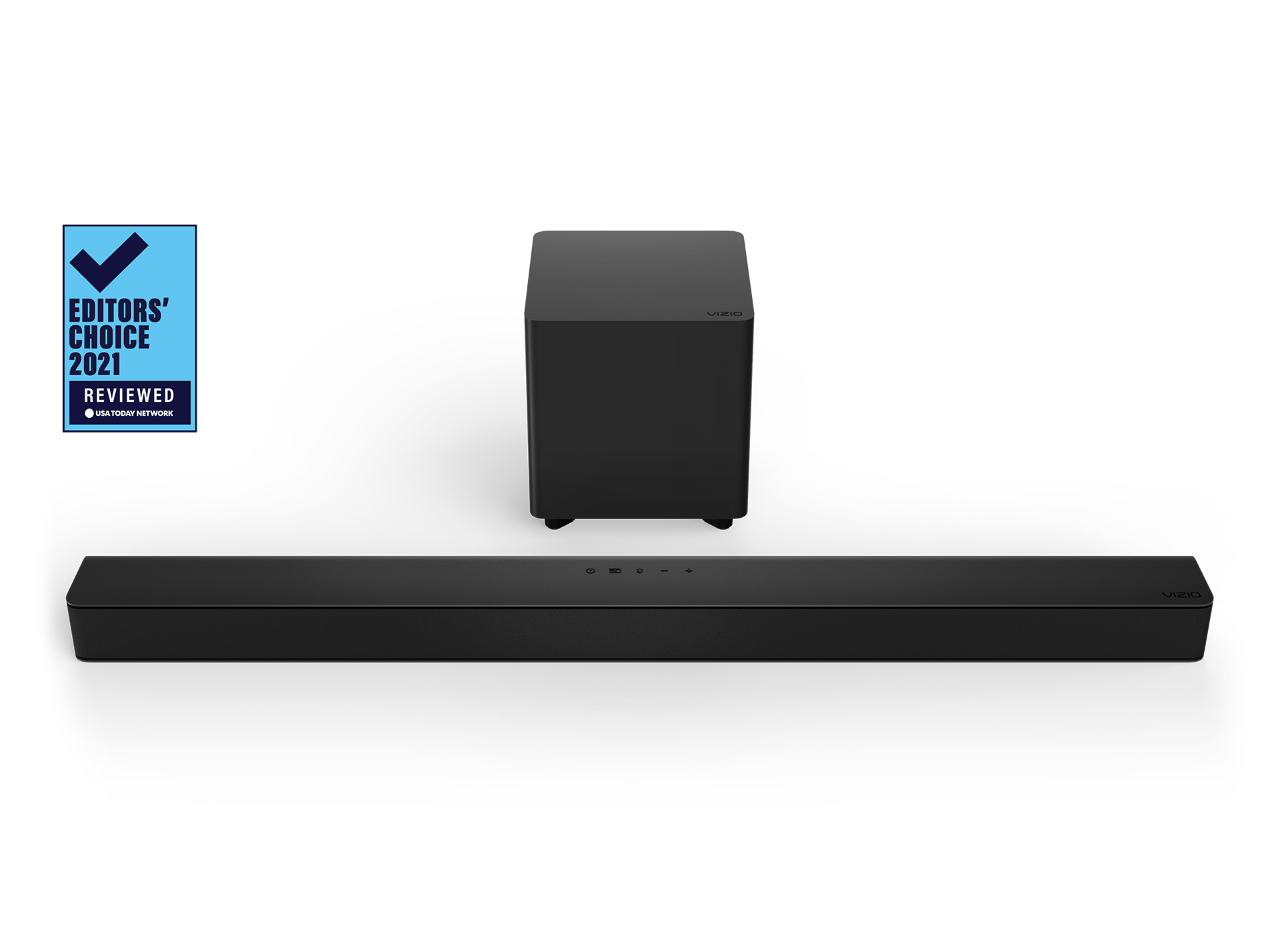 VIZIO V-Series™ 2.1 Home Theater Sound Bar | V21x-J8 . $159.99
Entry-level pricing. Premium performance.
If you're looking for a sound bar that delivers powerful performance and advanced connectivity and control in a simple, convenient solution, this VIZIO V-Series ™ Sound Bar is the one for you.
Simple, Convenient 2.1 Design. Experience the performance and features of a larger, more complex home theater system in a simple solution designed to blend seamlessly into any home.

Powerful Performance. Brilliant clarity, thunderous bass, and Dolby Audio and DTS Digital Surround support combine for performance beyond its size.

Simple Setup, Streaming & Control. Get setup and listening in minutes with HDMI ARC and Bluetooth connectivity for unparalleled ease of use, control, and access to your content.

2.1 Channel Sound. Ideal for movies, music, and gaming.
See more here .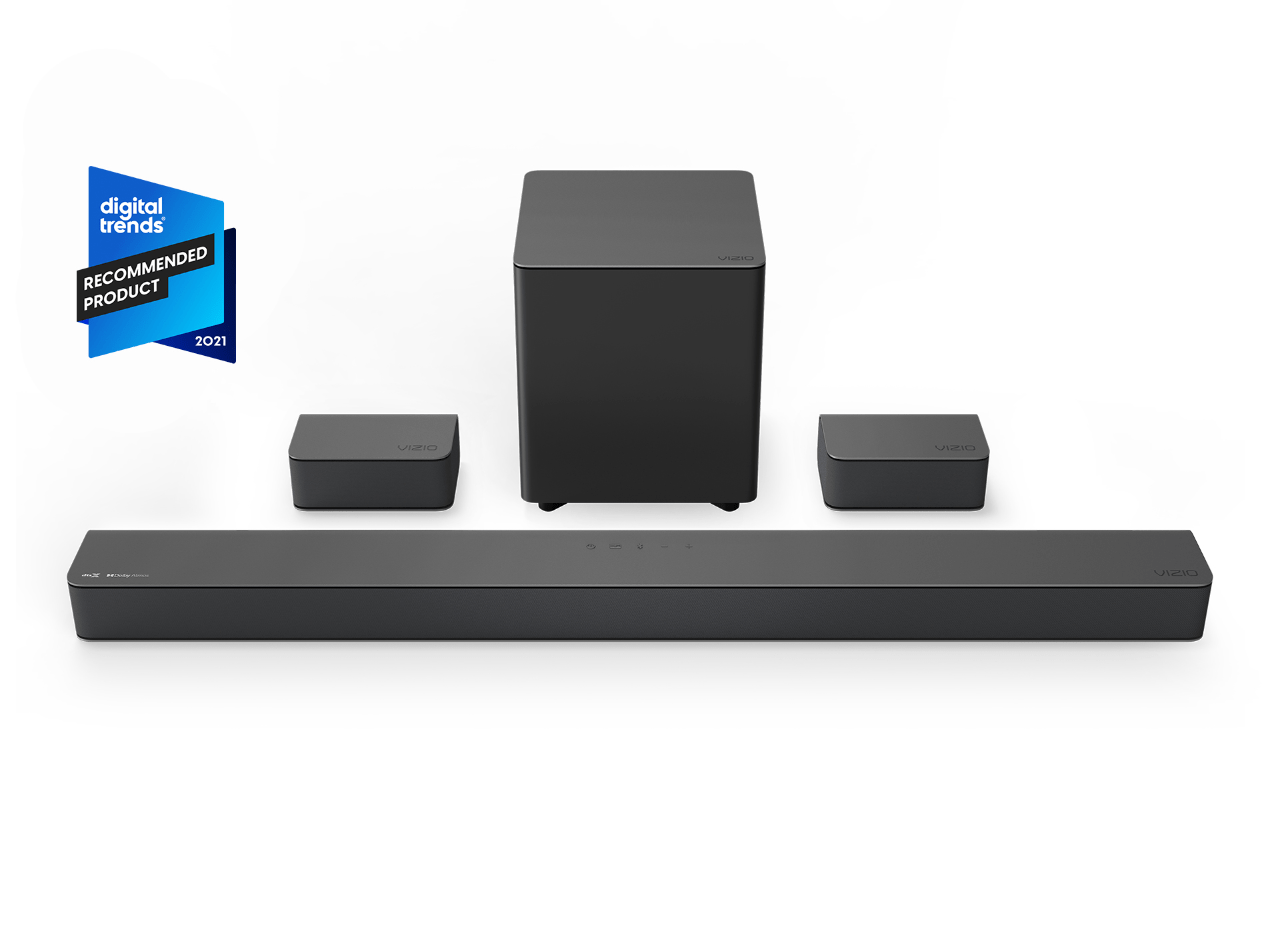 VIZIO M-Series™ 5.1 Home Theater Sound Bar with Dolby Atmos® and DTS:X® | M51ax-J6. $329.99
Floor-to-ceiling virtualized 3D audio and multi-dimensional effects.
Looking to wirelessly stream your favorite podcasts and playlists plus enjoy a surround sound experience made to complement today's ultra-lifelike 4K picture quality? Then this M-Series ™Sound Bar is perfect for you. It delivers next-generation immersive surround sound powered by Dolby Atmos and DTS:X for unprecedented realistic sound that seems to come from all around you, even from above.
Immersive Performance.
Experience immersive, cinematic 3D surround sound powered by Dolby Atmos and DTS:X.
Low-Profile Modern Design.
Seamlessly blends into any environment and ingeniously attaches to select VIZIO M-Series TV stands for quick, clean tabletop or wall-mount installation.[JC1]
Advanced Connectivity & Control.
Unlock the highest-quality audio formats like Dolby Atmos and DTS:X with the simplicity of a single connection and enjoy seamless control of your sound bar using only the TV remote.
Want to check our full range of sound bars? Head on over to our website and check them out.
PS: Don't just take our word for it. Check out this article from Cnet which features two of our VIZIO Sound Bars in their top three picks.
Related Articles
Dive into more of what others are saying.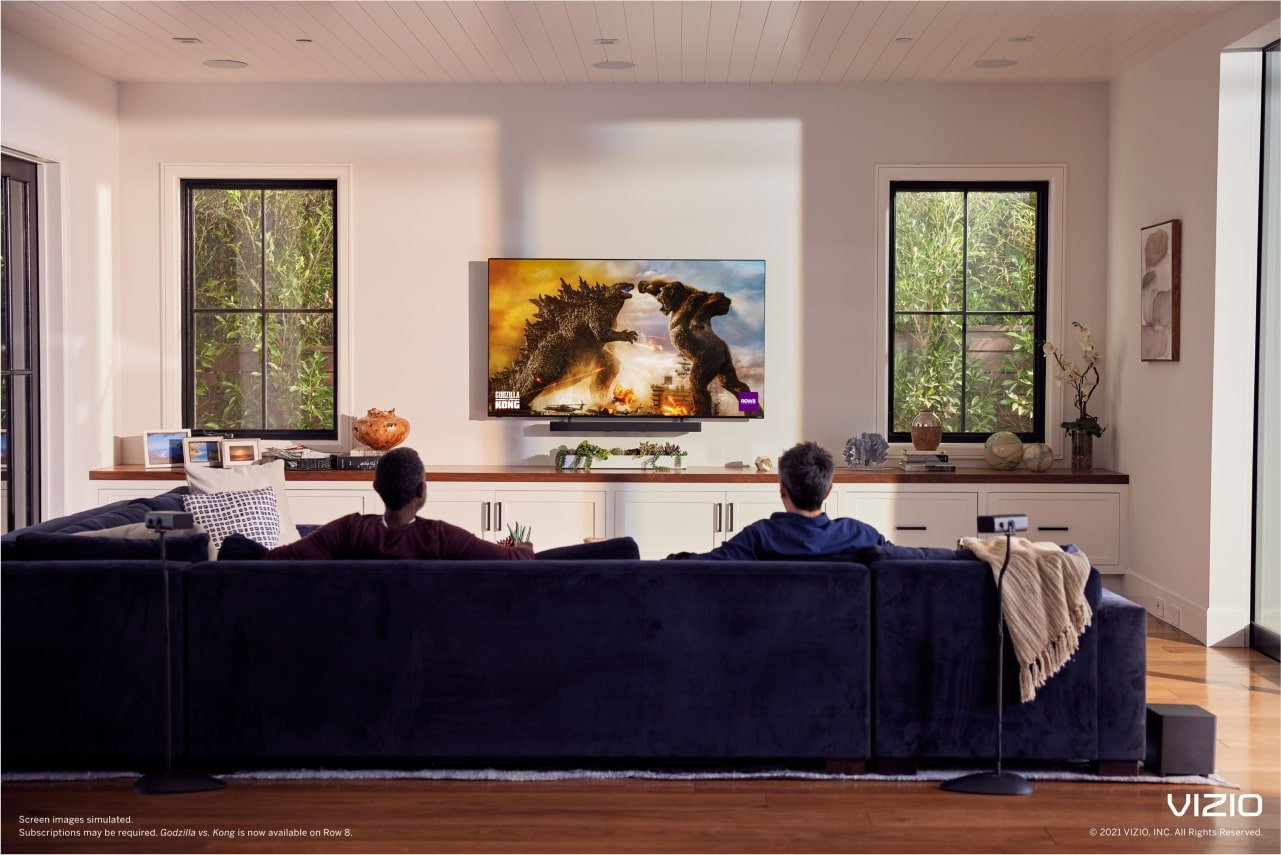 FEBRUARY 08, 2022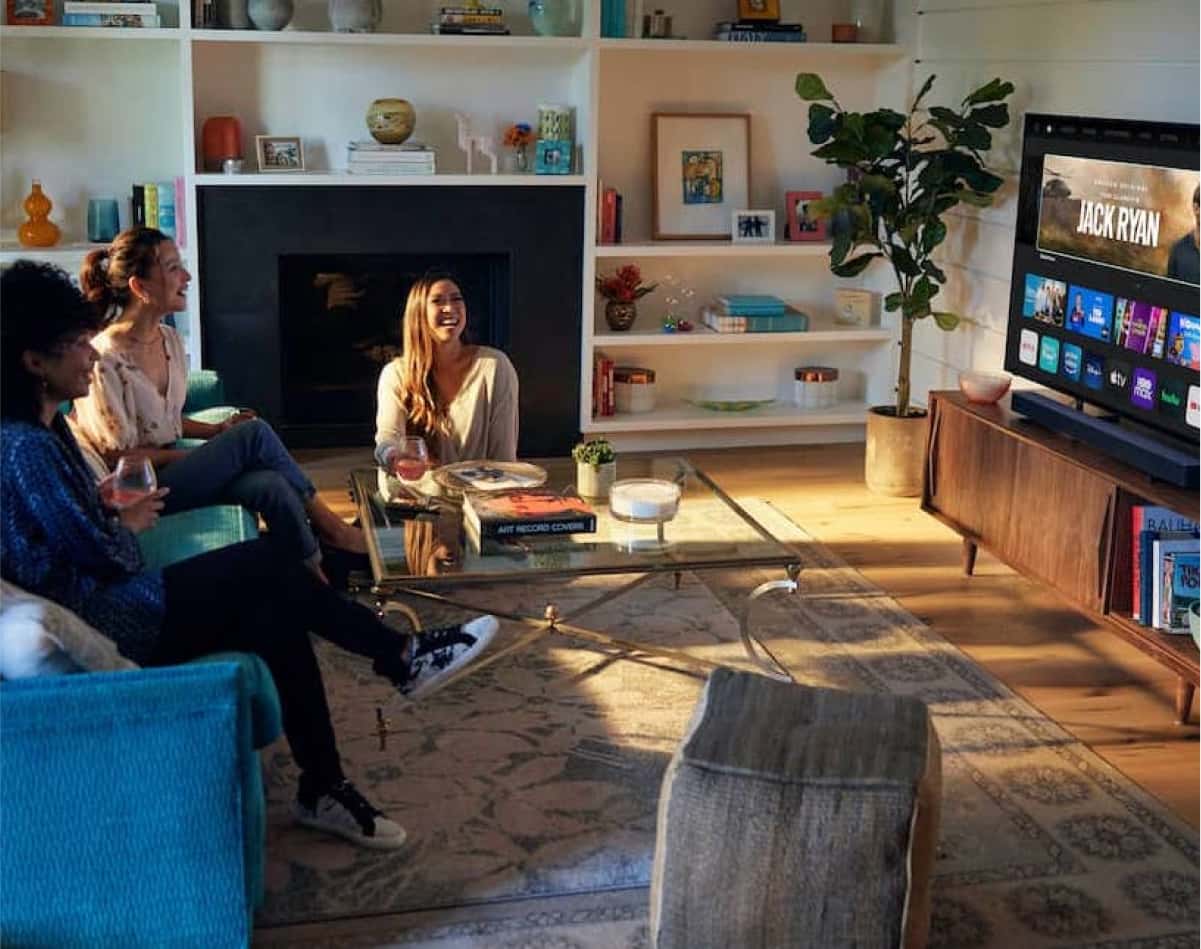 JANUARY 21, 2022