EXPERIENCE THE ALL-NEW
2021 Collection
VIZIO's 2021 TV collection delivers exciting new technology including best-in-class Quantum Color™ performance, next generation TV processor, powerful gaming features and the all-new SmartCast™ 4.0.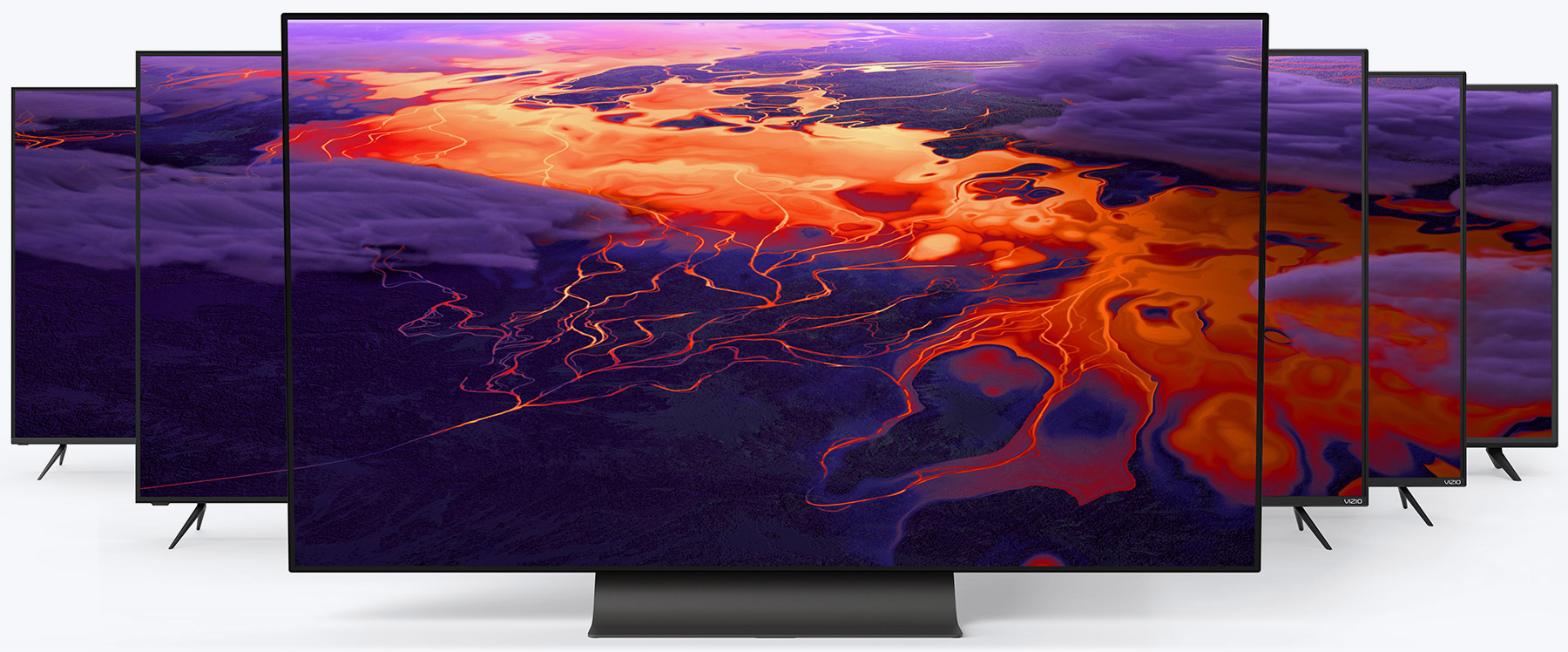 Best-in-Class Picture Performance.
As America's fastest growing Quantum Dot brand¹ pushes the boundaries for Quantum Color™ picture performance with more color, contrast, and clarity than ever before. And with the addition of OLED with infinite contrast and perfect blacks, there has never been a more complete offering of TVs.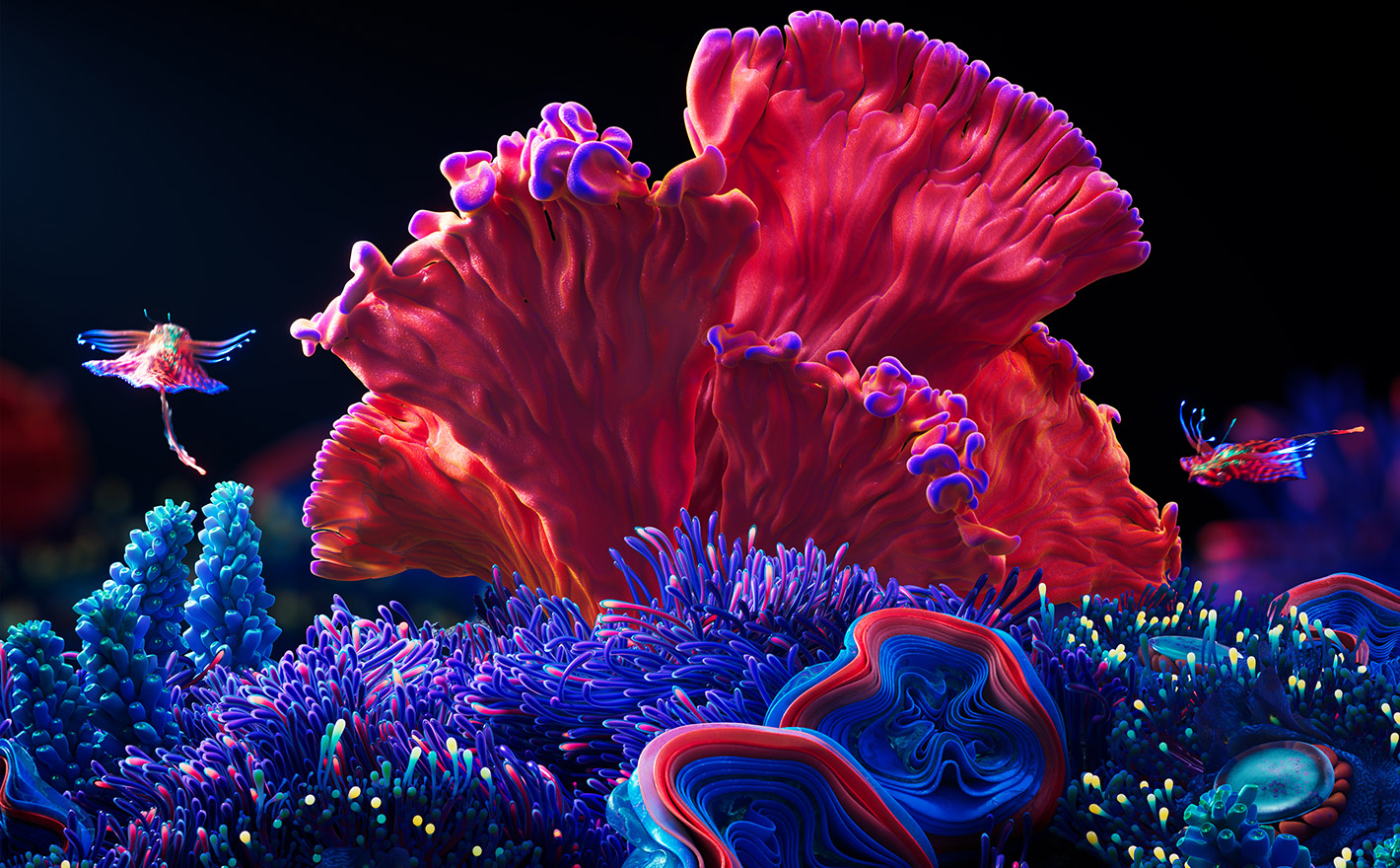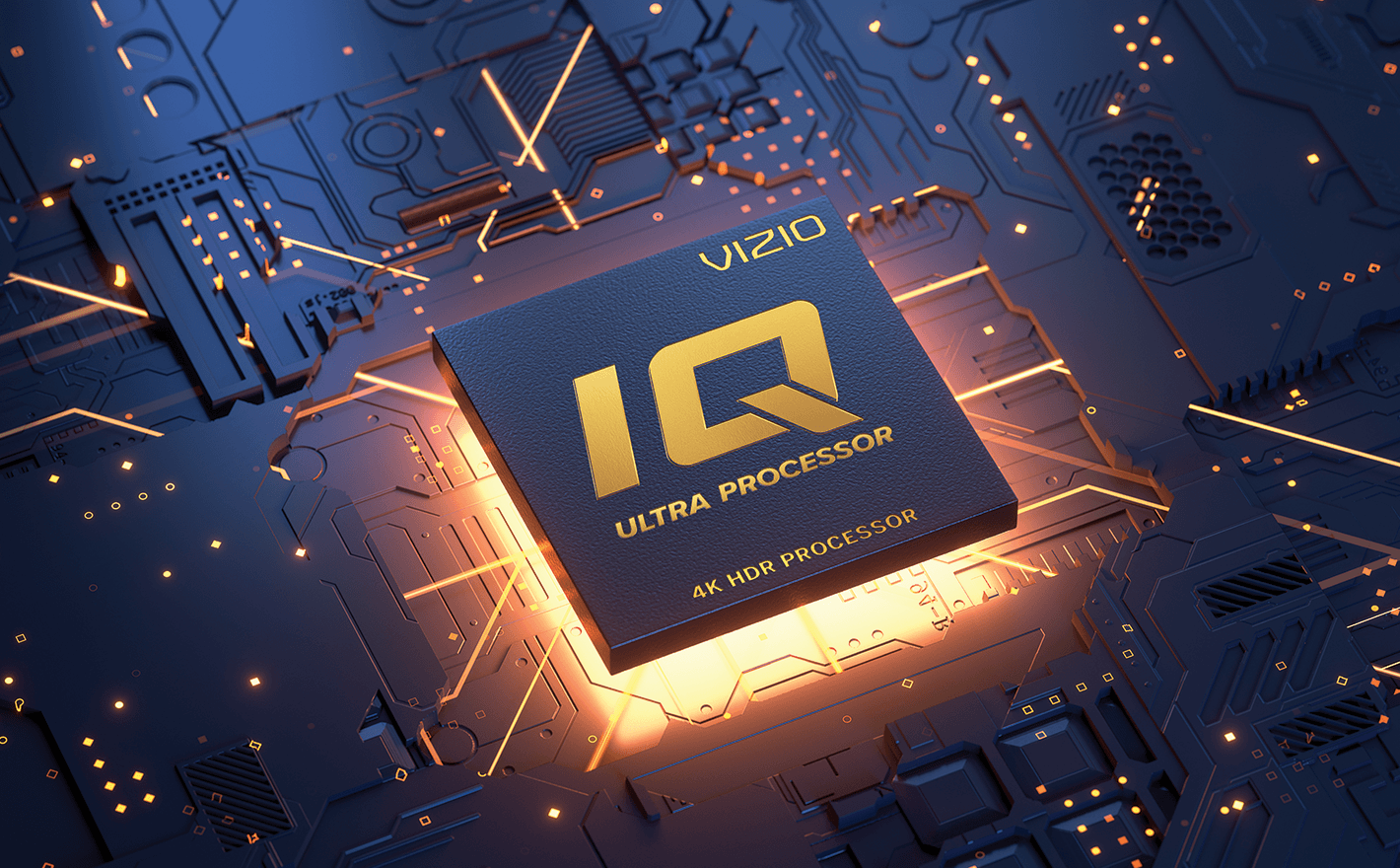 IQ Brilliance. Ultra Performance.
Built into every VIZIO 4K Smart TV in 2020, these powerful new processors deliver exceptional power and remarkable intelligence. Designed for a new generation of TV tech, VIZIO's all-new IQ Ultra™ and IQ Active™ 4k HDR processors are redefining performance.
Elevate the Pro in Your Gaming.
VIZIO's ProGaming Engine™ brings next level gaming performance to your Xbox One X or PlayStation® 4 with unique features such as Variable Refresh Rate (VRR), AMD FreeSync, and a more intuitive Auto Game Mode that automatically optimizes your gaming experience. VIZIO ProGaming Engine™ makes your gaming experience more immersive and ensures you get the best performance out of your favorite titles.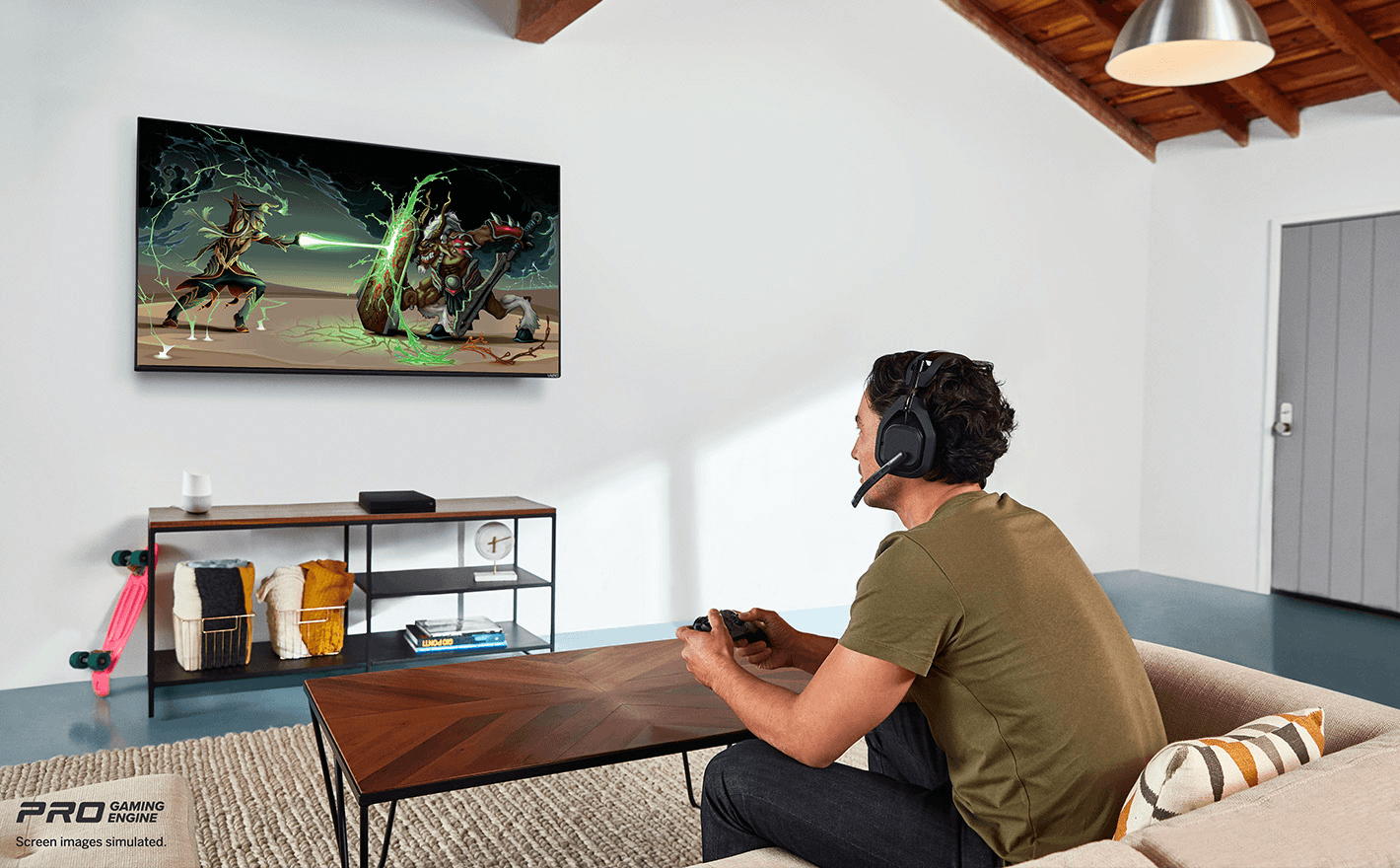 INTRODUCING
All-New VIZIO SmartCast™ 4.0
SmartCast 4.0 will include expanded voice control and a faster, more personalized experience. We've also added an all-new push-to-talk voice remote, bringing more flexibility and control to your smart home.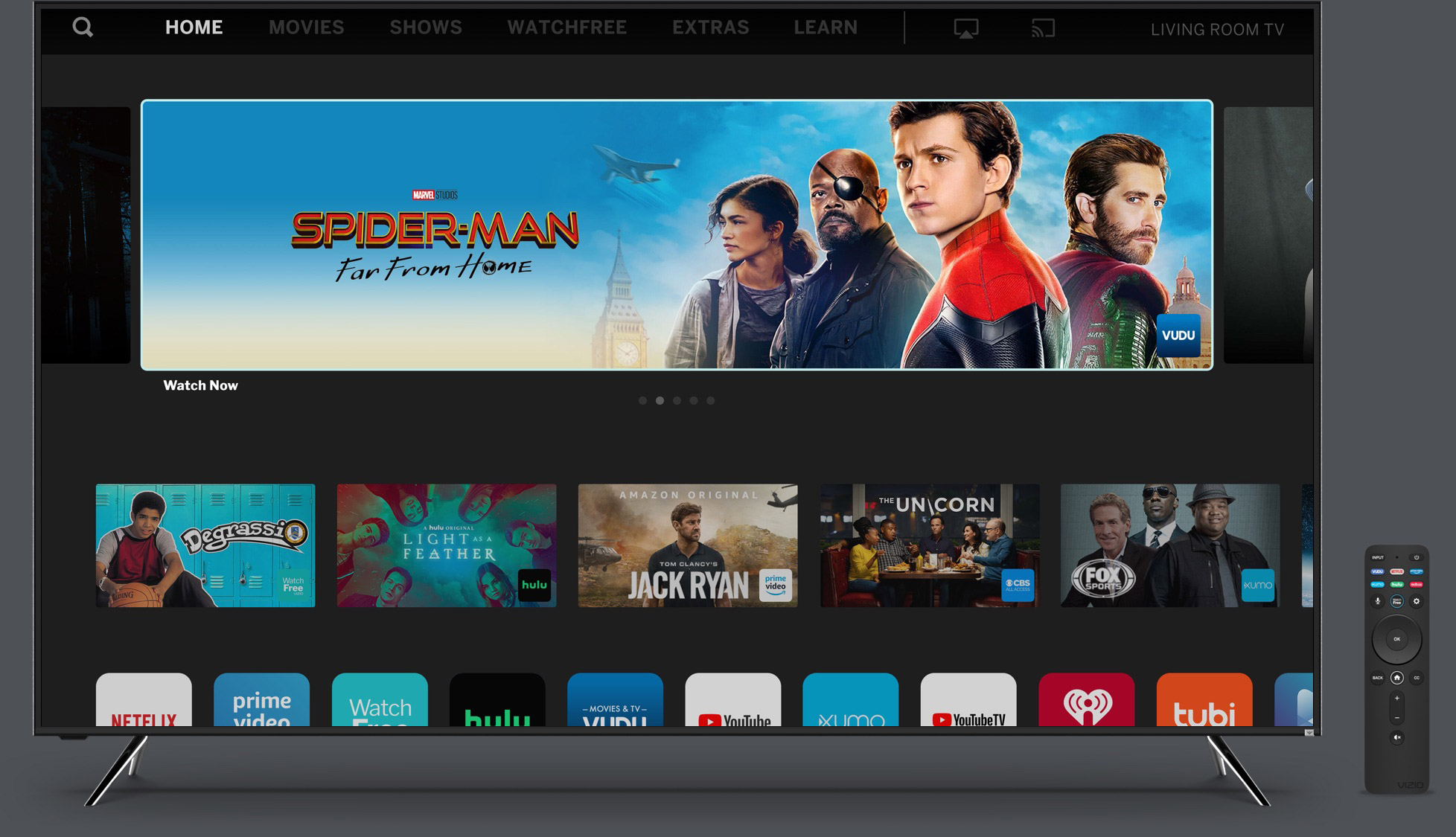 Evolved Voice Control.
Introducing VIZIO's all-new voice remote. Enjoy push-to-talk functionality thanks to a dedicated voice button. Launch apps, switch picture modes, and quickly search for content using your voice. The remote also includes smart features that allow you to search Wikipedia, check the weather, and more.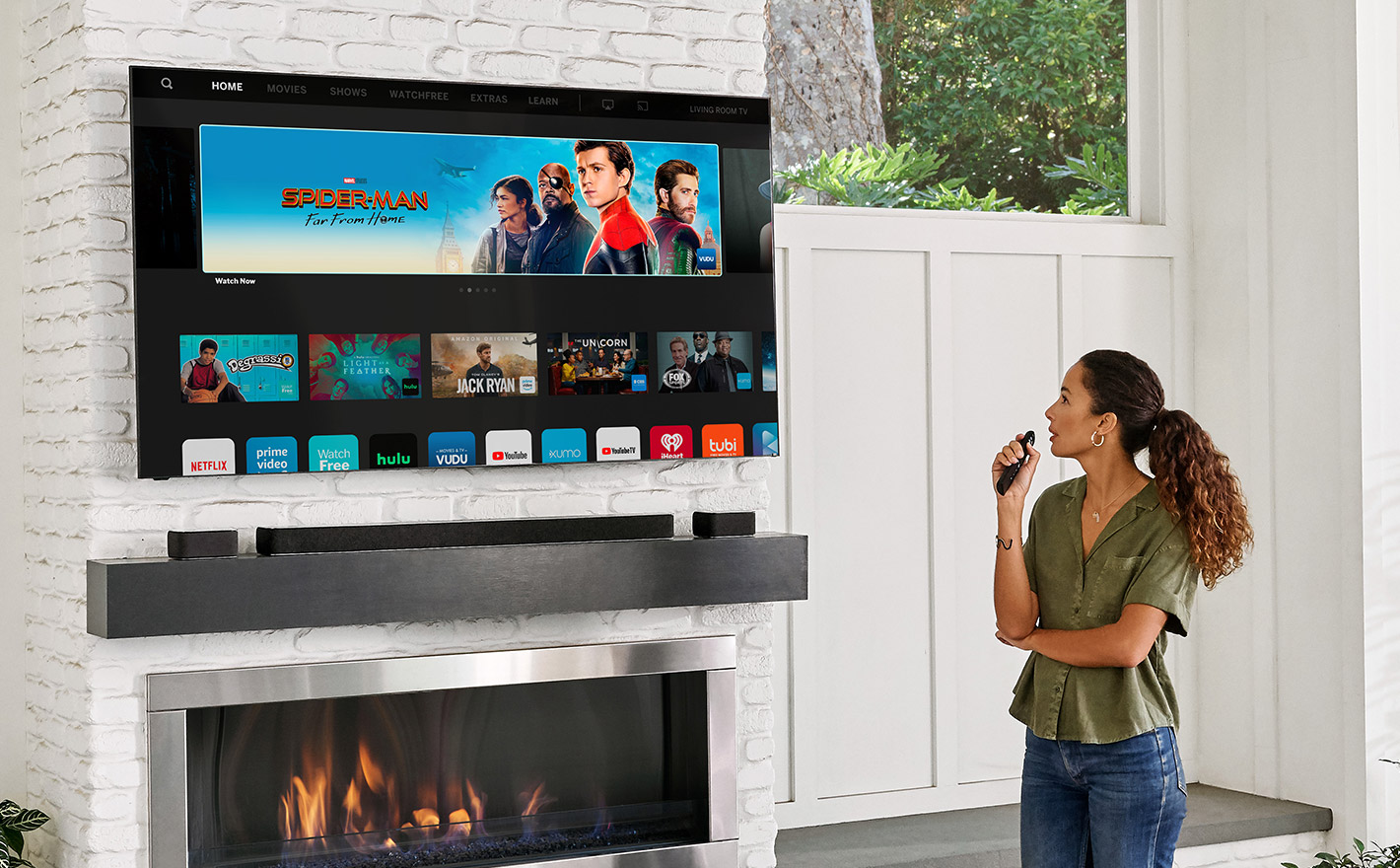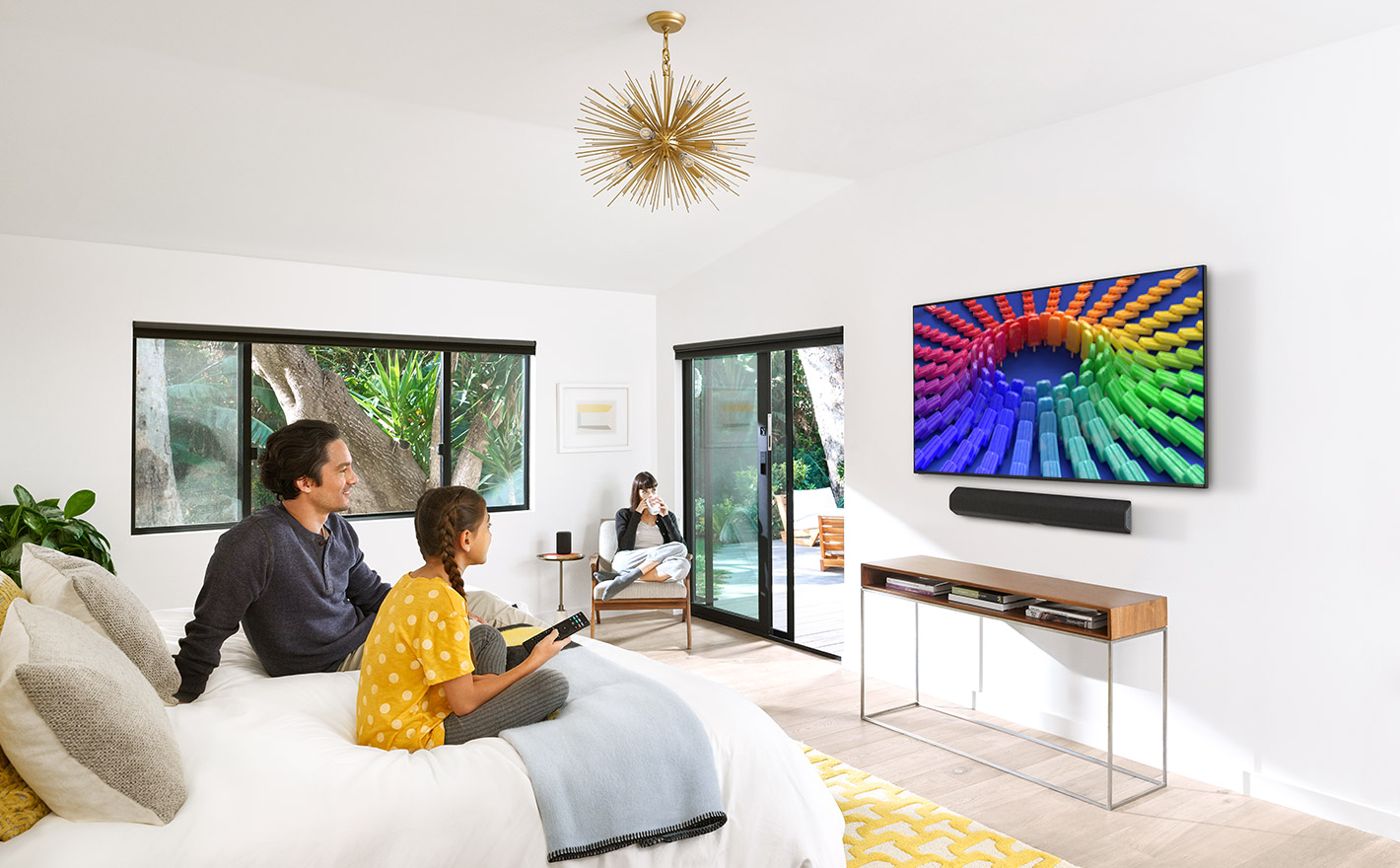 Faster, More Personalized Experiences.
Enjoy improved speed & more responsiveness, making it even easier to access your favorite shows & movies. The SmartCast platform is now faster than ever, with quicker startup and load times, easier input switching, and more remote-control responsiveness.