The All-New Award-Winning VIZIO Reference Series
The Picture of Perfection.
VIZIO Reference Series shatters the industry paradigm with High Dynamic Range-enabled
4K Ultra HD. The benchmark of sensory excellence has been set.
Reference Series Overview
PLAY VIDEO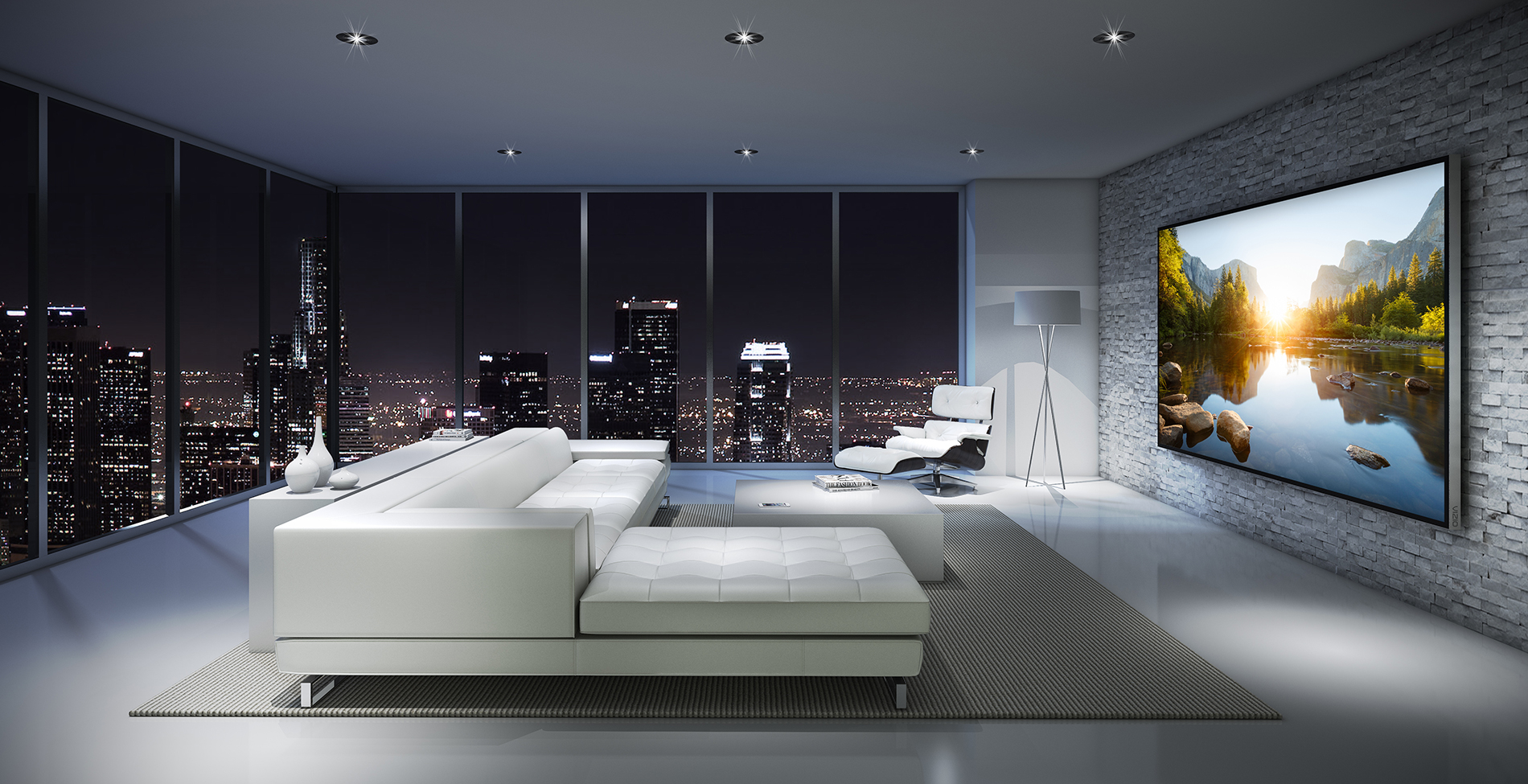 High Dynamic Range.1
Experience dramatically richer intensity, depth and contrast. Dolby Vision delivers a world of new details with incredible accuracy — from the texture of faces to the glints of light reflected by water.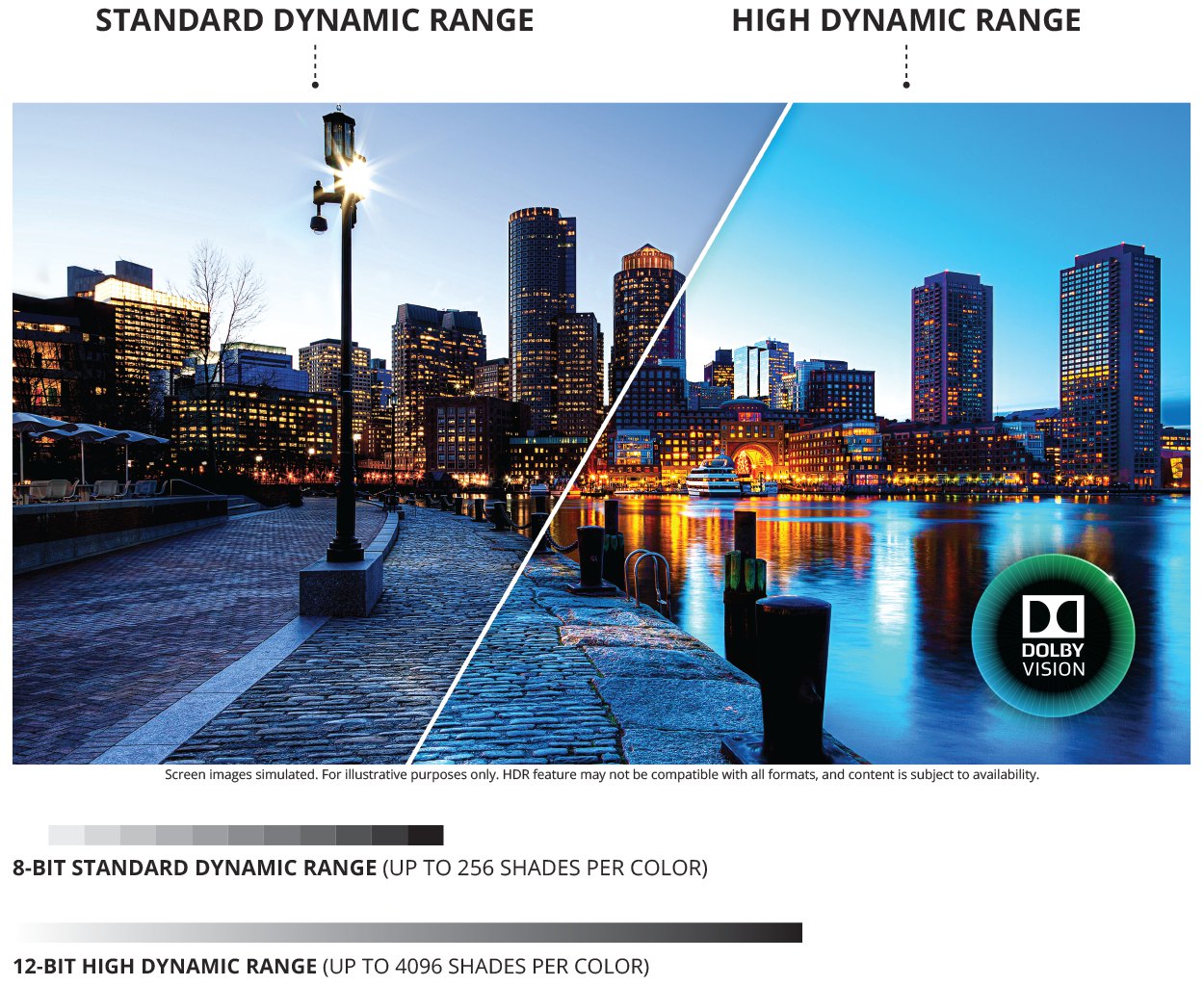 Up To 4,096 SHADES
High Dynamic Range significantly expands the range of contrast to reveal many finer details hidden by shadows or washed out from overexposure. That's 16X more shades of color than the standard dynamic range found in most LCD TVs today.
800 NITS
Most TVs can only reach up to 300 nits brightness. VIZIO Reference Series measures up to 800 nits of vivid brightness for bolder contrast and beautifully detailed realism.
Ultra Color Spectrum™
Experience a wider range of color and shading never before possible in a
home screen. The VIZIO Reference Series reveals fine details with radiant splendor —
expressing every hue, harmony and tone with impeccable accuracy for a
nuanced picture that stays true to the creator's vision.
VIZIO's Most Active LED Zones.
Experience VIZIO's most vibrant whites and purest blacks for an awe-inspiring level of contrast.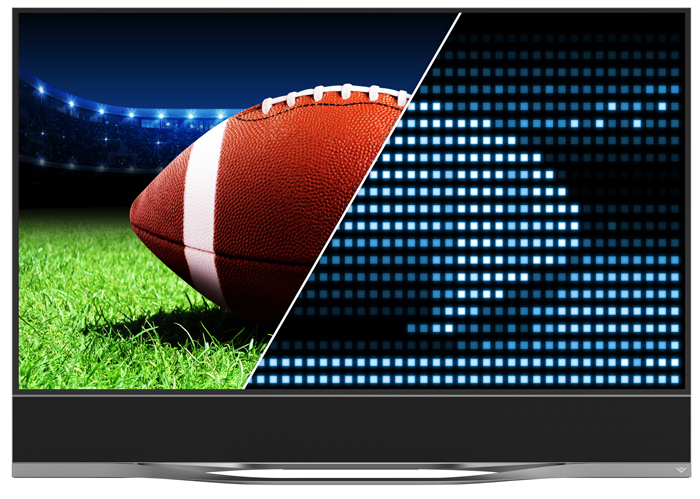 Screen image simulated. For illustrative purposes only.
384 Active LED Zones™
Featuring a remarkably high 384 Active LED Zones™ for precise contrast control that delivers deeper black levels for a richer contrast.
Full Array LED Backlight
Backlights the entire display, dimming and illuminating your content to harmonize detail, depth and contrast into a more uniform picture.
The New Standard of Smart TV.
VIZIO Internet Apps PLUS.®
V.I.A. Plus2 delivers the most popular apps featuring 4K UHD, HDR-mastered content coming soon to VUDU
- as well as 4K UHD content on Netflix, Amazon Instant Video and UltraFlix.



V6 Six-Core Processor.
A revolutionary V6 Six-Core Processor featuring a quad-core GPU and dual-core CPU that speeds everything up - from finding content and apps to powering up the TV.

Blazing Fast Dual-Band Wi-Fi.
With support for the latest Wi-Fi standard 802.11ac (that's up to 3x faster than 802.11n3), Reference Series lets you stream Ultra HD from popular apps such as Netflix®.

Second Screen Experience.
Browse content on your phone or tablet and play it directly to your VIZIO Smart TV. Enjoy true multi-screen viewing with Second Screen-ready mobile apps like Netflix® and YouTube®.
Powerful Sound

Integrated 5.1 Audio.
The 65" VIZIO Reference Series marks a profound audio achievement with
integrated 5.1 surround sound.

1 HDR feature may not be compatible with all formats, and content is subject to availability.
2 The applications and content of the VIZIO Internet Apps Plus® picture herein or described on this page may only be available in certain countries and languages, may require additional fees or subscription charges, and may be subject to future updates, modifications or discontinuation without notice. VIZIO has no control over third party application or content and assumes no responsibility for the availability or interruption of such application or content. Additional third-party terms, condition and restrictions apply. High-speed/Broadband Internet service and access equipment are required and not provided by VIZIO.
3 Source: IEEE standard 802.11 specifications. Maximum throughput rate of 802.11ac (1300 Mbps) is approximately three times faster than that of 802.11n (450Mbps). Actual rate will vary, and will be subject to router model, site environment, range, Internet bandwidth and other factors.
Video
Class Size65"
High Dynamic RangeYes, Dolby Vision™
Ultra Color Spectrum™Yes
Screen Size (Diag.)64.52"
Backlight TypeFull-Array LED
Local Dimming ZonesYes, Active LED Zones™ x384
Resolution3840x2160 (Ultra HD)
Effective Refresh Rate240Hz
Clear Action™1800
Aspect Ratio16:9
Dynamic Contrast Ratio100 Million to 1
Viewable Angle (H/V)178°/178°
Number of Colors1.07 Billion
OSD LanguageEnglish, Spanish, French
Smart TV
VIA (VIZIO Internet Apps)Yes, VIZIO Internet Apps Plus®
Built-in Wi-FiYes, 802.11ac Dual Band
Second Screen InteractivityYes
Inputs
HDMI Ports5 (2 side / 3 down)
Component1 (side)
Composite1 (side)
Ethernet1 (down)
USB Ports1 (side)
TV Tuner1 (down)
Outputs
Analog Audio Out1 (down)
Digital Audio Out (SPDIF)1 (down)
Additional Features
Remote ControlXRT500
USB MusicYes
USB PhotoYes
USB VideoYes
Energy Savings
Standby Power Consumption<1W
Wall Mount Specifications
Size and Weight
Product with Stand Dimensions57.37"W x 39.68"H x 16.7"D
Product with Stand Weight114.20 lbs.
Product without Stand Dimensions57.40"W x 32.81"H x 2.28"D
Product without Stand Weight84.88 lbs.
Product Packaging Dimensions82.56"W x 38.19"H x 18.48"D
Product Packaging Weight60.20 lbs.
VIZIO Warranty
WarrantyOne Year Parts & Labor. Free Lifetime Technical Support.
California Health & Safety
Warning:This product contains a chemical known to the State of California to cause cancer, birth defects or other reproductive harm. California Health & Safety Code Section 25249.6