VIZIO Sound Bar.
Audio Built to Boom.
Upgrade your TV's audio with VIZIO's 38" 2.1 Home Theater Sound Bar with Wireless Subwoofer. The perfect addition to any small to medium sized HDTV, this sound bar connects easily to your TV with just one cable. The wireless subwoofer adds bass missing from your TV, all without the need to run any extra wires. Built-in Bluetooth allows you to wirelessly stream music from a smartphone or tablet, while Dolby Digital and DTS Digital Surround™ audio technologies turn movies, TV and games into an immersive audio experience.



DreamWorks The Croods © 2013 DreamWorks Animation LLC. All Rights Reserved. Screen image simulated.
Expansive Audio.
Upgrade to premium audio with VIZIO's 38" 2.1 Channel Home Theater Sound Bar. Best in class audio performance delivers up to 100 dB of room filling, crystal clear sound with less than 1% total harmonic distortion*.
Bluetooth Streaming.
Bluetooth allows for wireless streaming of music from a smartphone, tablet, computer or music player etc. Simply pair your device with the sound bar, then sit back and DJ from the comfort of the couch.

DTS TruSurround™
DTS TruSurround™ is a virtual surround sound solution that delivers a realistic surround sound environment over Stereo or 3.1 speaker configurations, most notably on sound bars.

DTS TruVolume™
DTS TruVolume™ is a revolutionary solution that provides a consistent and comfortable volume level for a more enjoyable multimedia experience. Simply set the volume once.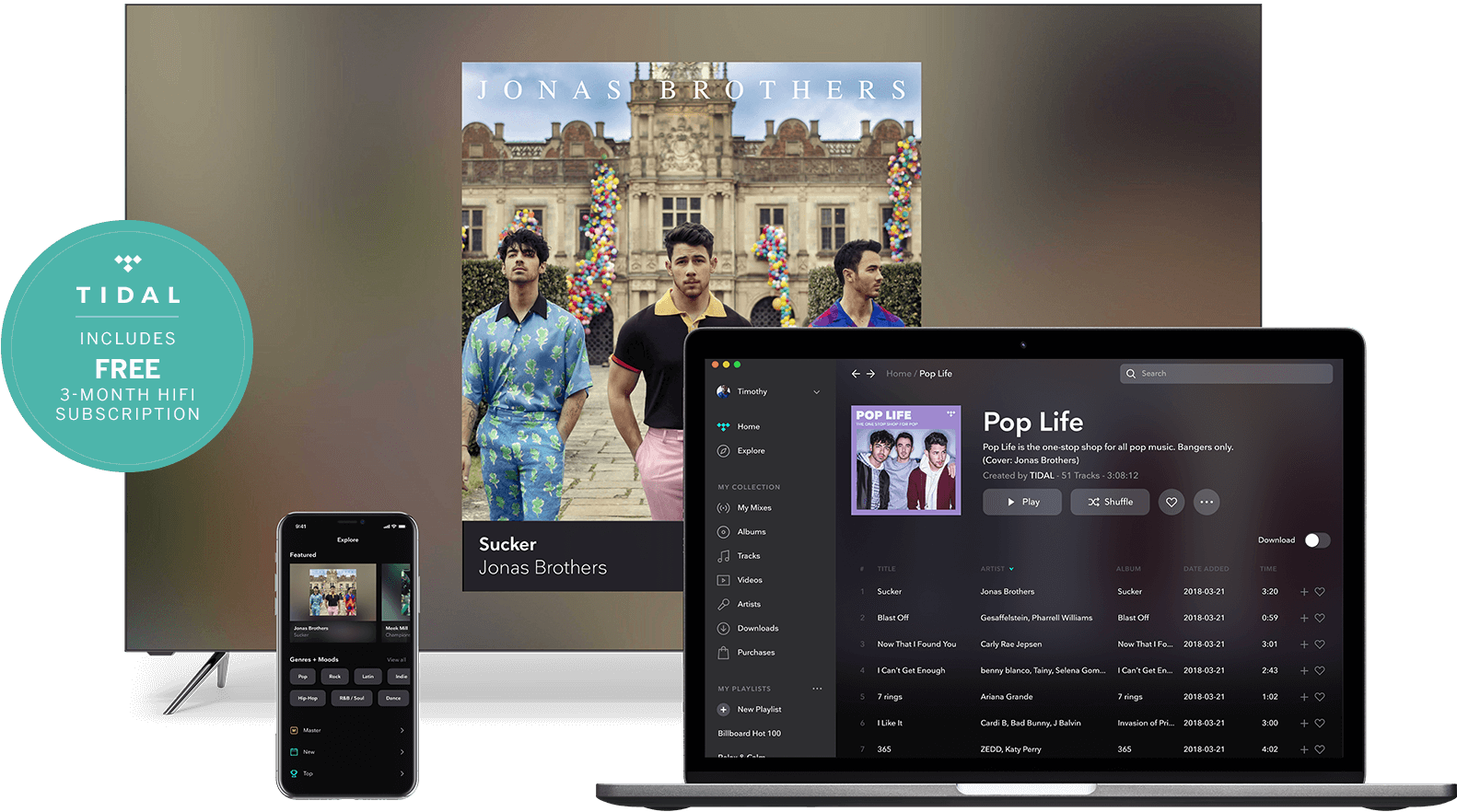 3 months of TIDAL HiFi Music Service – FREE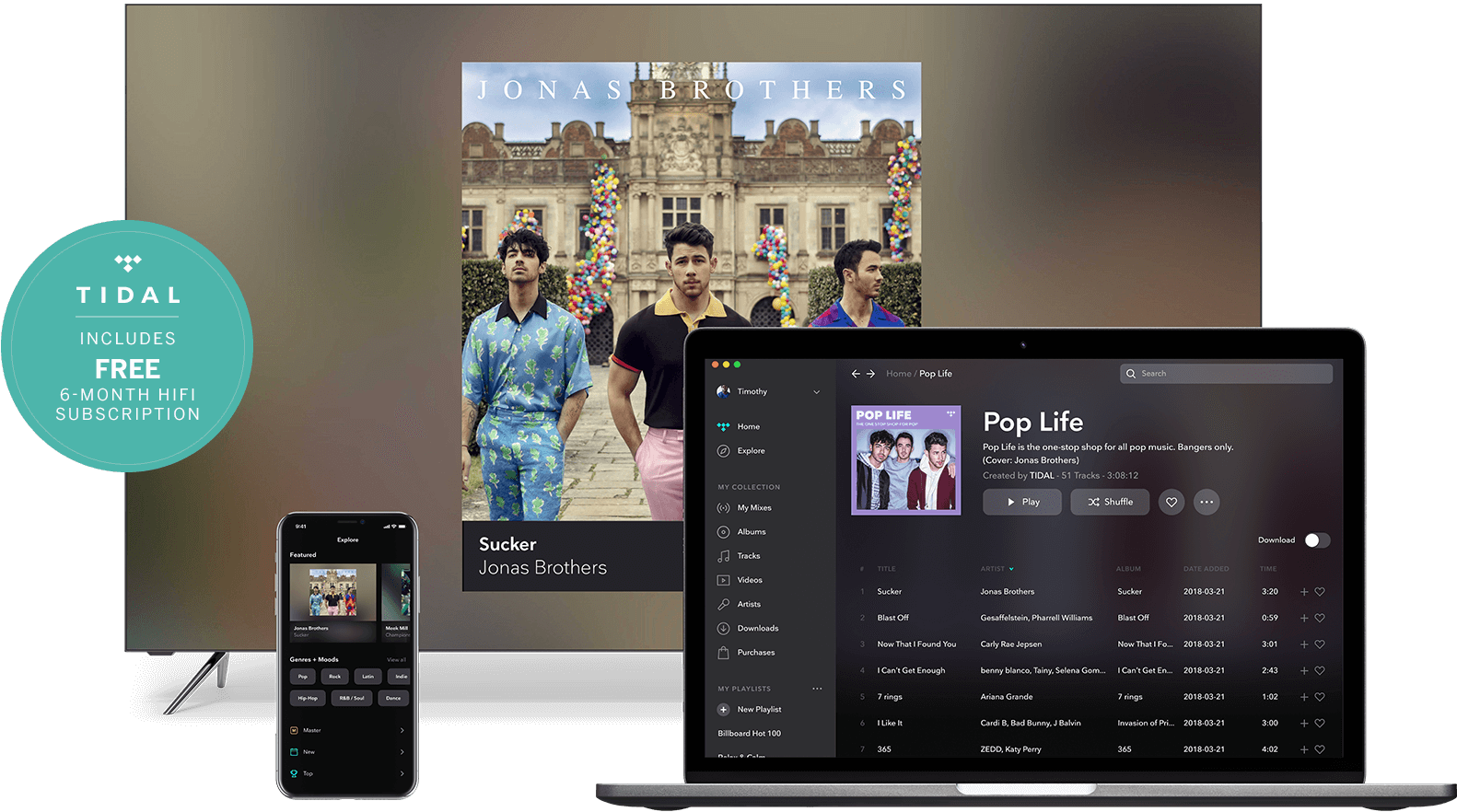 6 months of TIDAL HiFi Music Service – FREE

— For DTS patents, see http://patents.dts.com. Manufactured under license from DTS Licensing Limited. DTS, the Symbol, & DTS and the Symbol together are registered trademarks of DTS, Inc., DTS TruSurround™ and DTS TruVolume™ are registered trademarks of DTS, Inc. © DTS, Inc. All Rights Reserved.
— Bluetooth is a registered trademark of Bluetooth SIG, Inc.
* S3821w-C0 is rated at 100 dB. Sound Pressure Level measured using pink noise at 1 meter, C-weighted. Total Harmonic Distortion calculated as electrical measurement of amplifier distortion.
Tech Specs
Sound Bar Size38"
Sound Bar SpeakersLeft & Right Channels (each) – 3.0" full-range drivers
Subwoofer Speakers Response6.0" Subwoofer
Sound Pressure Level100 dB
Sound Bar Frequency50 Hz - 19 kHz
Subwoofer Frequency50 Hz - 100 Hz
Audio Decoding TechnologyDolby Digital®
Sound Enhancement TechnologyDTS TruSurround™, DTS TruVolume™
Wireless Range (Subwoofer)60' Line of sight
BluetoothYes
Sound Bar ButtonsPower, Input, Bluetooth, Volume Up, Volume Down
RemoteYes
Power Input120V 60 Hz
InstallationTable top and wall-mountable
Package ContentsSound Bar, Wireless Subwoofer, Remote, RCA to 3.5mm Audio Cable, Digital Coaxial Cable, Optical Digital Cable, Wall mounts, Quick Start Guide, Sound Bar Power Cable, Wireless Subwoofer Power Cable
Connections
Analog Audio Input1 x Stereo RCA
Analog Audio Input1 x 3.5mm stereo mini jack
Digital Audio Input1 x RCA (Coaxial)
Digital Audio Input1 x Optical (Toslink)
USB Input1 x USB (for .WAV audio Playback)
Dimensions and Weight
Sound Bar Dimensions37.94"W x 3.63"H x 2.88"D
Product with Stand Weight5.2 lbs.
Subwoofer Dimensions13.5"W x 11.0"H x 6.0"D
Subwoofer Weight9.5 lbs.
Product Packaging Dimensions40"H x 7.6"W x 17.0"D
Product Packaging Weight20 lbs.
VIZIO Warranty
WarrantyOne Year Parts & Labor. Free Lifetime Technical Support.
Firmware | Remote Control Update

Firmware update for the S3821w-C0 Sound Bar. Download and follow the instructions below to update your S3821w-C0. This update addresses moments where your Sound Bar becomes unresponsive to remote control commands suddenly and a power cycle (unplug power and plug back in) is necessary to remedy the problem. This update is only targeted to S3821w-C0 Sound Bars that have a V2 or V3 label adhered to the serial number label on the back of the sound bar. If your sound bar does not have a V2 or V3 label then this update is not necessary.

Firmware Upgrade Guide
Download
Firmware
Download