VIZIO's Guide to Cord-cutting.
Cable and satellite subscriptions are no longer required to watch your favorite TV shows, movies, and even live sports. Thanks to antennas and smart TVs, you can easily access your entertainment over the air and without needing a satellite or cable subscription. Find out how you can cut the cord and eliminate your cable bill by reading more below.

Getting Started with Antennas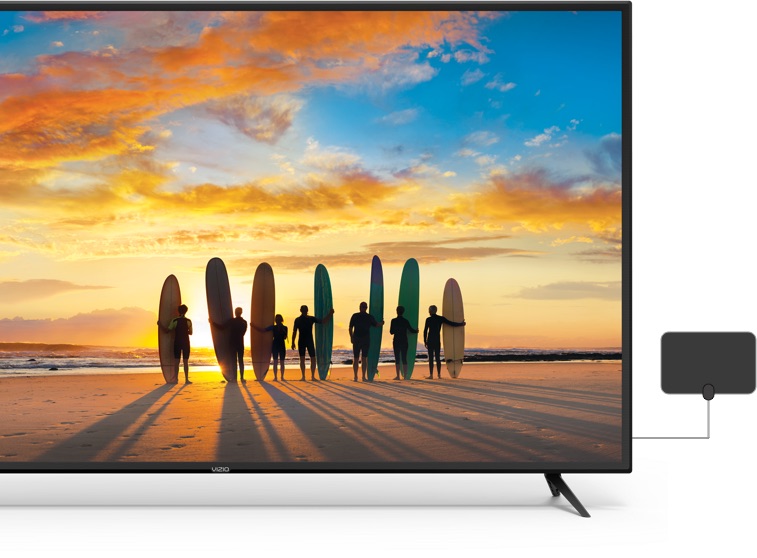 Are Antennas Right for You?
A TV antenna can be a helpful cord-cutting accessory to pair with any TV*. You can easily pick up broadcast programming that includes local news, sports, movies, TV shows, and more. To do so, simply connect the TV to an antenna. When choosing an antenna, you have the option to select one for indoor or outdoor use. Learn more about the differences between the two below.
Indoor Antennas - Designed for use in cities or suburbs, these antennas are versatile and are fairly easy to setup.
Outdoor Antennas - If your home isn't close to a TV broadcast tower or if you live in a more remote area, this antenna may be a better option for you. Since they are placed on the exterior of your home, you may need a professional to help install this type of antenna.
Discover the antenna that works best for your entertainment preferences and living situation at https://www.antennaweb.org
How to Boost Your Antenna Signal
Strategic Placement
When installing your antenna, make sure it's elevated so that other objects don't interfere with the broadcast signal. For indoor antennas, placing it inside a window is recommended.
Align With A Broadcast Tower
Antennas work better if they're pointed in direct line of site of a broadcast tower since this is where the antenna receives its signal. Refer to antennaweb.org to find a map of the nearest broadcast towers.
Add An Amplifier
If you are experiencing a weak signal, adding an amplifier may be a good option for you. This could help increase the signal strength, though we recommend testing this since using an amp isn't a guaranteed fix for a poor signal.
Getting Started with Smart TVs
Access Streaming Apps & More
You can easily access popular streaming apps like Netflix, YouTube, and Hulu directly from your smart TV. Smart TVs are connected to the internet, and feature streaming apps built-in, so you don't need a streaming media player to access your content. All smart TVs offer a different experience, so it's up to the user to decide which smart TV solution is the best for them.
VIZIO TVs feature a fast, easy-to-use smart TV experience. With VIZIO SmartCast™ you can enjoy all the apps you know and love, plus thousands more thanks to Apple AirPlay 2 and Chromecast built-in. It also works with Siri, the Google Assistant, and Amazon Alexa-enabled devices, allowing you to use your voice to control your TV.
Learn More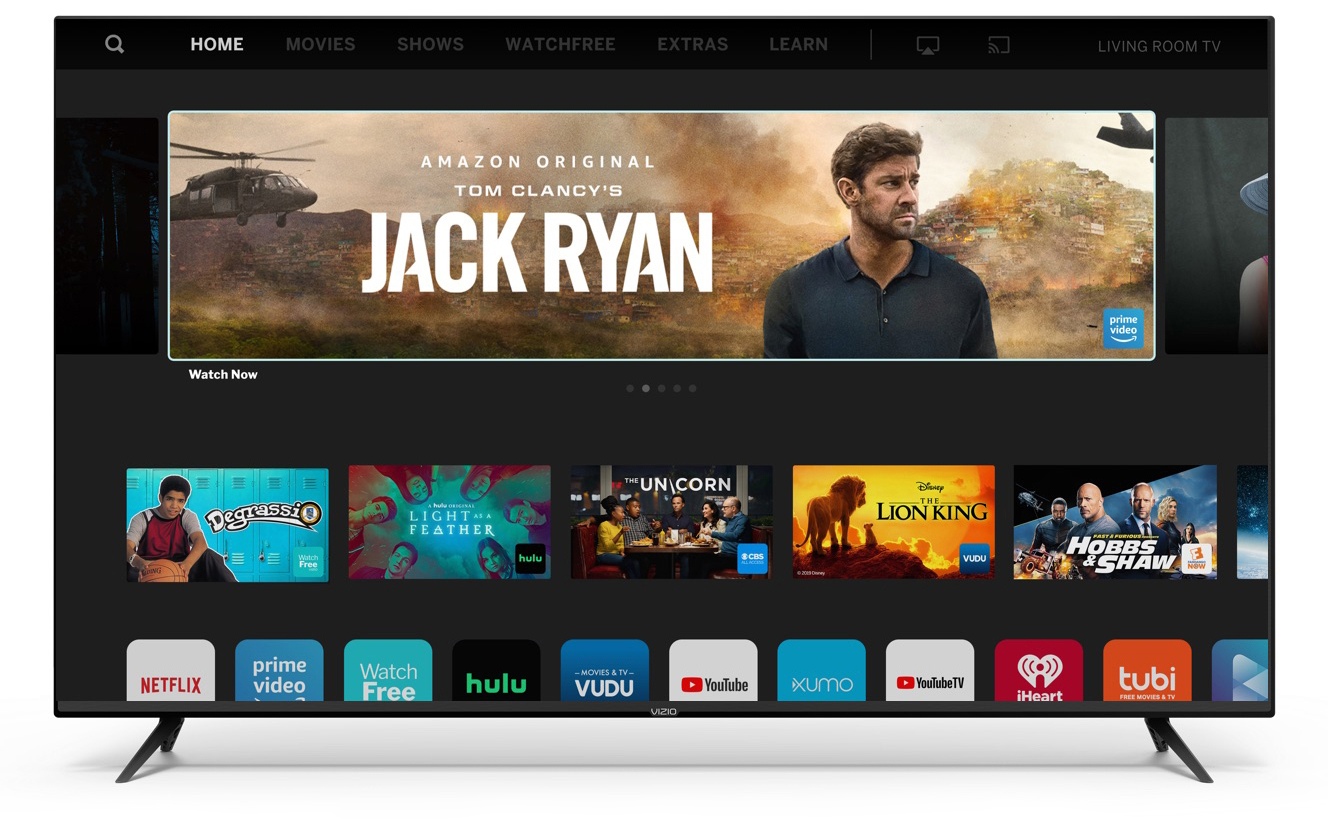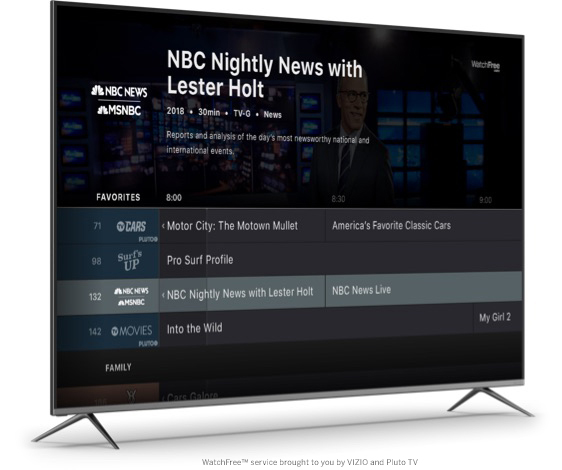 Free Movies, TV Shows & More
Smart TVs and streaming devices also may come with access to free entertainment included. Keep in mind that each streaming platform is different, so the offerings may vary.
VIZIO's WatchFree™ service offers free and unlimited access to over 150 free channels. Enjoy TV shows, movies, news, sports, lifestyle, trending digital series and even exclusive channels. WatchFree is available on all VIZIO Smart TVs*.
Learn More
Ready to Cut the Cord?
Cancelling your satellite or cable subscription can be a big change. View the chart below to evaluate if cutting the cord is right for you.
| | Antenna | VIZIO SmartCast |
| --- | --- | --- |
| Local Broadcast Channels (news, live events, sports, TV shows, etc.) | | |
| Free Movies, TV Shows, & More Included | | |
| Streaming Apps | | |
| AirPlay & Chromecast Capabilities | | |