The All-New VIZIO SmartCast™
Crave Pro™ Speaker.
Elevate your music with a powerful 2.1 multi-room speaker featuring exceptional audio quality and thunderous bass. Set up, cast and control with the VIZIO SmartCast™ App.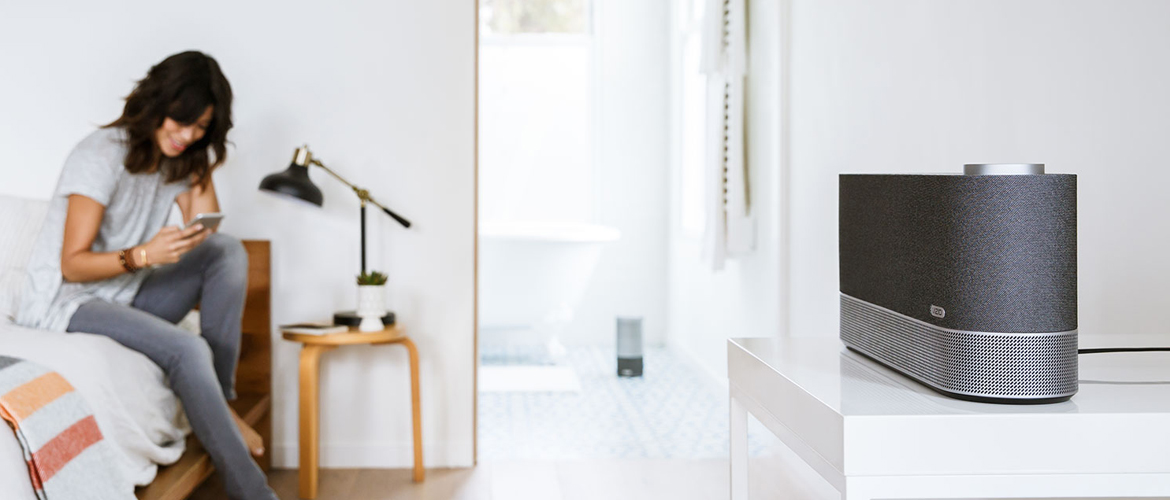 Multi-Room Pairing.
While the Crave speakers do not connect to your TV/display nor can they be used as an additional channel for an existing sound bar or sound system, you can easily connect multiple VIZIO SmartCast™ Speakers and SmartCast Sound Bars over Wi-Fi to fill your entire home with music. Pair these speakers throughout the house to play songs in unison or play different songs in different rooms.*

Cast From Apps You Already Know and Love.
All VIZIO SmartCast™ audio products have Google Cast™ built in – the same technology behind Chromecast – which allows you to cast your favorite content from your phone to your TV / Display or Multi-Room Speakers. Access millions of songs, podcasts and more.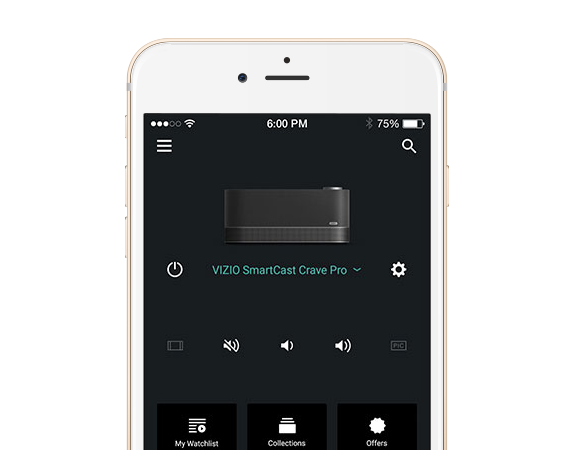 Screen Images Simulated.
Your Phone,
Your Remote.
Turn Your Phone Into The Ultimate Remote
Download the VIZIO SmartCast App for free on the App Store and Google Play. Easily set up and control your multi-room speaker like never before.
Learn More About the SmartCast™ App
Experience VIZIO SmartCast.™
VIZIO SmartCast™ brings together your favorite entertainment into one simple experience. Discover, cast and control your music on your VIZIO SmartCast Crave Pro Speaker from your mobile device.
Learn More About SmartCast™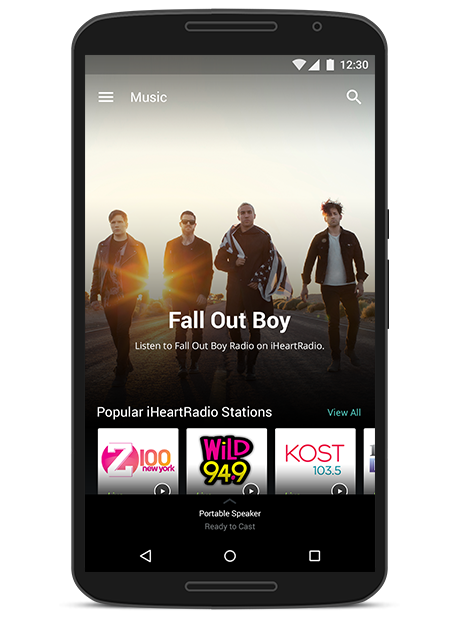 Lossless Quality.
Stream music over Wi-Fi in the highest fidelity possible without loss of quality.
Battery-Friendly.
Cast for as long as you want without draining the battery in your mobile device.
Zero Interruptions.
Use your device while casting without disruption - even if you get a text or call.
Social Mode.
Any guests connected to your Wi-Fi network can also cast to your speakers.
---
Stream music from your phone, tablet or laptop with Built-in Bluetooth.®
---
Pure & Precise.
Experience up to 102 dB of powerful, room-filling sound with rumbling 40 Hz bass from integrated dual subwoofers, custom-crafted drivers and audio technologies from DTS®.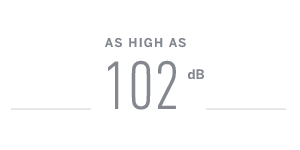 Powerful Audio.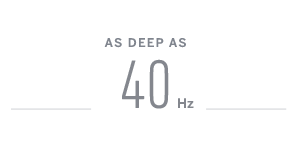 Dual Integrated Bass.
WARNING! This product contains a chemical known to the State of California to cause cancer, birth defects or other reproductive harm. California Health & Safety Code Section 25249.6.
Performance Specifications
Chromecast™ Built-inYes
Multi-room CapabilityYes
Speaker Configuration2 x 2" full range | 2 x 5.25" subwoofer
Speaker Frequency40 Hz – 20kHz
Touch Pad ControlPlay/Pause, Skip Track
Volume DialVolume Up/Down
Sound Enhancement TechnologyDTS Studio Sound™, DTS TruVolume™
Energy Savings
Energy ComplianceEnergy Star 3.0
Standby Power Consumption5W
Input
Power100-240V AC power
Wi-Fi InputWiFi (C4A)
Ethernet Input1
Bluetooth® InputBLE 4.1 Low Energy
USB Input1
Packaging Content
Packaging ContentsSpeaker, QSG
Dimensions and Weight
Sound Bar Dimensions18.43" Width, 7.64" Height, 4.92" Diameter
Product Packaging Dimensions20.71" Width, 10.47" Height, 7.17" Diameter
Product Packaging Weight13 lbs.
VIZIO Warranty
WarrantyOne Year Parts & Labor. Free Lifetime Technical Support.