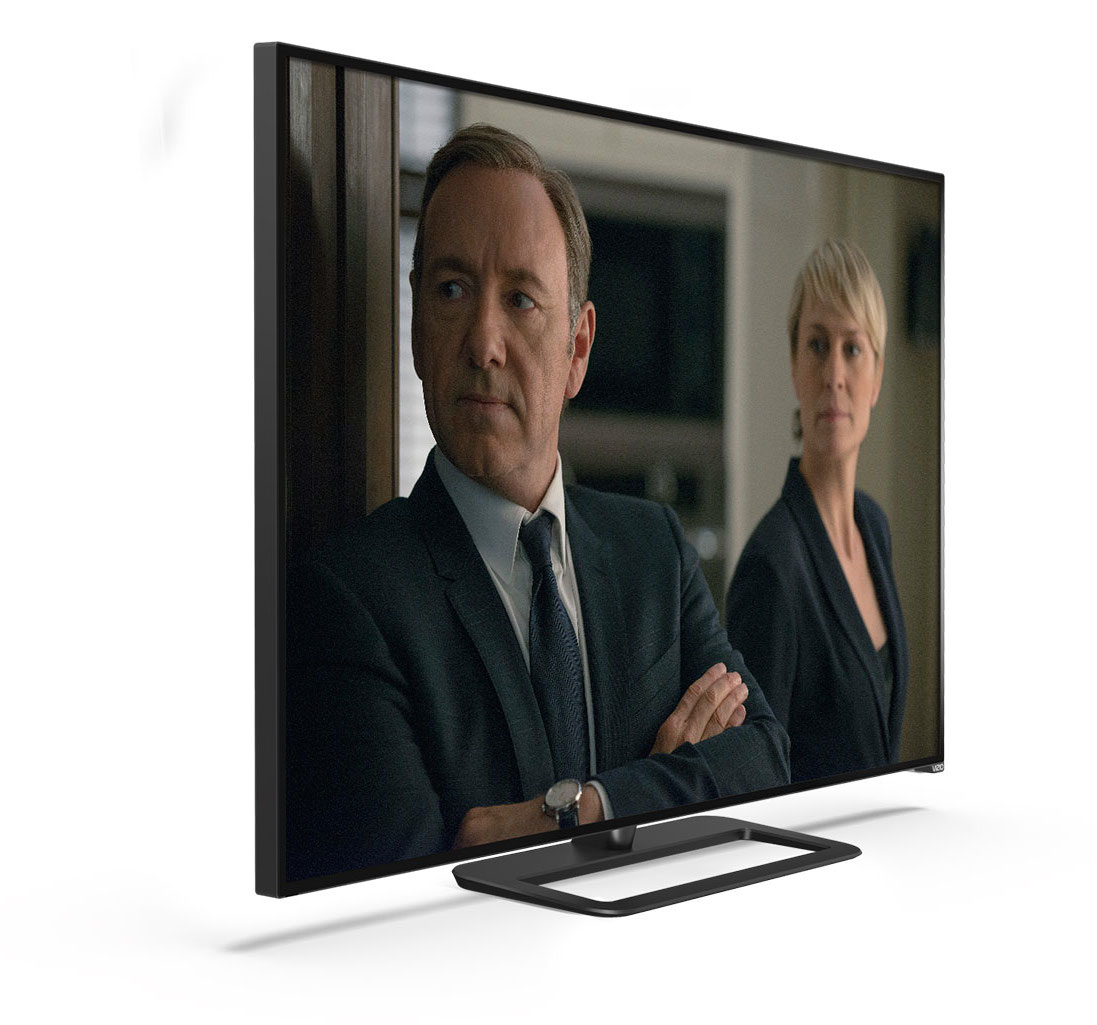 Watch House of Cards Only on Netflix
#1
Large Size LCD
TV Company in America.1
VIZIO makes award-winning TVs that redefine the industry. Our engineering and design teams are dedicated to delivering the best picture quality, the smartest user experience and cutting-edge design all at an incredible value.
#1
Sound Bar
Brand in America.2
VIZIO believes sound matters as much as the picture. We understand how to complete the entertainment experience with simpler-to-set-up and easier-to-use audio products that deliver true, uncompromised surround sound.
Stunning Design.
Every VIZIO product is artfully inspired and designed using premium materials to be sleek, simple and beautiful in your space.
Faster. Simpler. Smarter TV.
VIZIO Internet Apps Plus® gives you faster access to the best apps and all the latest content you love with a simplified experience.
Innovation Matters.
4K Ultra HD. Active LED Zones™. Intuitive Smart Interface. Uncompromised Surround Sound. Our innovations create memorable entertainment experiences, simpler product interactions and continue to push the boundaries of beautiful.
Built for You.
We identify the real way you interact with technology and use those insights to build the most thoughtful products. Every feature we develop is a decision we made to make your entertainment experience even better.