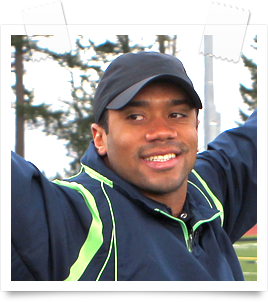 Russell Wilson
Quarterback
Seattle
Overlooked by the majority of the league, Wilson lasted until the 3rd round of the 2012 draft. Earning $390,000 in 2012, he completed 252 passes for 3,118 yards and 26 TDs, tying a league record for passing TDs by a rookie. Exceeding all expectations, he's an ideal choice for the VIZIO TOP VALUE PERFORMER award.


ADAM SCHEFTER ON THE TVP AWARD CANDIDATES
Professional football insider Adam Schefter introduces the 2012 VIZIO TOP VALUE PERFORMER candidates.
View All Videos ➝
Previous year's

winners

Jacksonville
Quarterback
In 2007, his pre-season performance was so impressive, the team released its starting quarterback and handed over the reins. The move proved to be a wise one, as Jacksonville made it to the playoffs with an 11-5 record and number 9 finished as the league's third highest-rated passer (102.2), throwing only three interceptions all season.

New England
Quarterback
Entering 2008, he wasn't on anyone's radar thanks to the overbearing shadow of the league's most heralded QB. But after the New England starter's week-one season-ending injury, he was thrust into the starting role. After leading his team to 11 victories, throwing for over 3,600 yards and 21 TDs, New England's number 16 ran away with VIZIO's 2008 TVP Award.

New York
wide receiver
After only totaling 65 catches for 637 receiving yards in his first two seasons combined, he found himself as the #1 receiver for New York after key off-season losses in 2009. He responded by shattering the New York team record for receptions with 107 and almost doubled his career total for receiving yards with 1,220. Number 12 was ranked second in the league for receptions and the fans recognized his value by naming him the 2009 VIZIO TOP VALUE PERFORMER.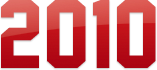 Buffalo
Wide Receiver
In his first two seasons, this stylish Buffalo wide receiver totaled just 12 receptions for 112 yards and two touchdowns. But in 2010, number 13 quickly became his quarterback's favorite target, hauling in 82 passes for more than 1,000 yards and 10 touchdowns. Fans recognized this break-out performer by voting him the 2010 VIZIO TOP VALUE PERFORMER.

New York
Wide Receiver
This popular New York wide receiver began the 2011 season as the team's fourth wide out until injuries to key starters led to a featured role. The salsa-dancing breakout star took full-advantage of his increased playing time closing out the season with 82 receptions and a team-high 9 touchdowns. Number 80 also shattered the franchise single-season receiving record with 1,536 receiving yards. Fans across the nation recognized this rising star by voting him the 2011 VIZIO TOP VALUE PERFORMER.