VIZIO Sound Stand.
Audio that stands apart. Design that fits right in. The VIZIO Sound Stand is optimized for smaller spaces and engineered for unbelievable audio.
Sound Stand.
Crystal-Clear
Convenience.
Amazing audio where a
sound bar doesn't fit.
Fill your room with incredible 2.1 sound from two uniquely angled speakers designed to deliver an enhanced sound stage and a powerful integrated subwoofer for deep bass performance. Experience all your favorite entertainment expertly tuned and easy to stream with built-in Bluetooth®. It's simple to set up and turns any confined space into a concert hall.

Advanced Audio
Engineering.
The VIZIO Sound Stand is designed unlike any other audio solution. The innovative form factor is the culmination of our engineering team balancing performance and convenience. The Sound Stand features booming audio with up to 101 dB* and remarkably low built-in bass. Experience state-of-the-art audio technology from DTS™ and Dolby® that makes movies feel like you're at the theater and songs sound like you're in the studio.
Expansive
Audio.
Packs a powerful stereo sound. The angled speaker design projects an enhanced sound stage with up to 101 dB* and less than 1% harmonic distortion*. Play your loudest music and still maintain crisp precision.
Built-In
Bass.
Feel the engines rev loud during your favorite car chase scenes with thunderous bass reaching as low as 60 Hz. The Sound Stand's innovative design features an integrated 5.25-inch subwoofer that's ready to rumble.
Sturdy
Design.
VIZIO Sound Stand is built to stack your TV right on top with a stable design and strong materials engineered to comfortably support TVs up to 55 in. wide and 60 lbs in weight. Give your TV a lift and save space.
Advanced
Sound.
VIZIO Sound Stand utilizes DTS™ post-processing audio technologies to deliver elevated multi-channel audio and a engaging surround sound experience. Make your Blu-ray movies boom even louder with the latest innovations.
Seamless Streaming.
Forget docking. Built-in Bluetooth® technology makes it easy to wirelessly stream your favorite music or Internet playlist from your smartphone, tablet or PC. Spend more time playing your playlist and less time playing around with wires.
Plug and Play Away.
Setting up your new VIZIO Sound Stand is as simple as connecting a single audio cable from your VIZIO Sound Stand to your TV. For your convenience, we've included all the input cables right in the box.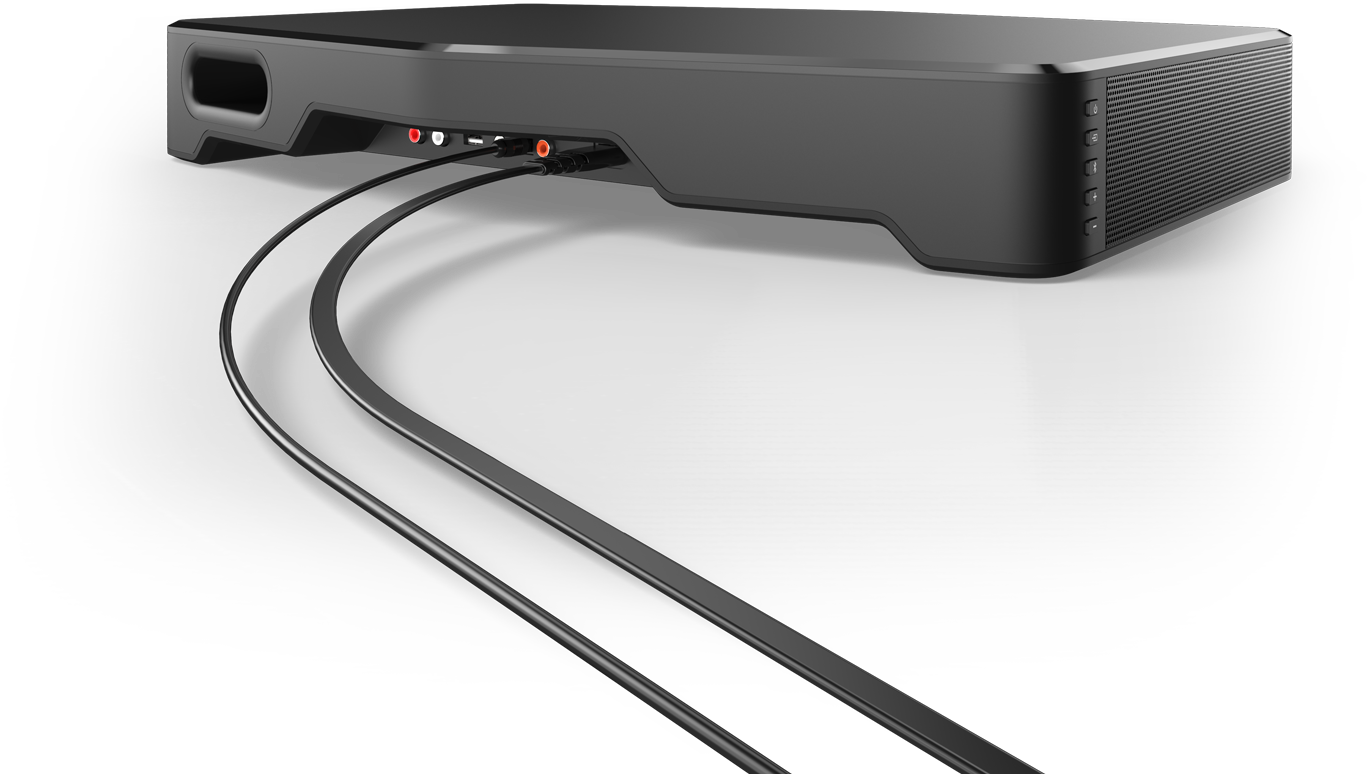 VIZIO's Sound Stand is a sharp, all-black pentagon with perforated holes running along its front.

The compact speaker belts out sound that defies its compact size via a 5-inch subwoofer, dual full-range drivers, and a sprinkling of whatever magic dust it is that makes VIZIO's dual full-range drivers, and a sprinkling of whatever magic dust it is that makes VIZIO's audio products so approachable.

Digital Trends

It seems Vizio has had great success in the audio category, and they're showing off several new products this year including a smaller 5.1 system and a rather rich sounding pedestal speaker stand.

Zatz Not Funny

There are two new product categories that are sure to capture show goers' attention. Let's start with our favorite, VIZIO's Sound Stand. If you haven't heard, these flattened out sound systems are nudging in on the sound bar's territory because they offer big sound without taking up real estate your stand on the TV isn't already occupying.... We heard it and were impressed! The level of bass coming from this thing was really something to marvel at.

Digital Trends

At the end of the day the VIZIO Sound Stand is a $249 dollar sound stand that performs like an audio device 5 times more expensive. Again, this is perfect for small spaces, and produces sound good enough to enhance any video game or movie experience.

The Game Fanatics

Bottom line: The VIZIO S2121w-D0 Sound Stand is a convenient and space-saving means for providing quality sound to match a TV's quality picture. The addition of an internal subwoofer, coupled with a remote for on-the-spot treble/bass adjustments along with audio technologies like dts TruSurround are potent. $249.99 buys you a compact home theater package that is as portable as it is effective to listen to.

Gadget Review
VIZIO Retailers.
Visit a retail store to test drive a VIZIO TV or audio product, and start enjoying tonight.
Find a Store
myVIZIO Account.
Create one account for express checkout, tracking orders and managing your products.
Sign Up
VIZIO Support.
Learn more about your VIZIO products, watch support videos, register your product or live chat.
Learn more about your VIZIO products, watch support videos, register your product or live chat.
Learn More