VIZIO P-Series.
Ultra HD. Ultra connected. Ultra beautiful. VIZIO's all-new P-Series 4K HD TV offers 4 times the resolution of HD for an ultra captivating experience.
Watch House of Cards Now on Netflix.
Watch House of Cards Now on Netflix.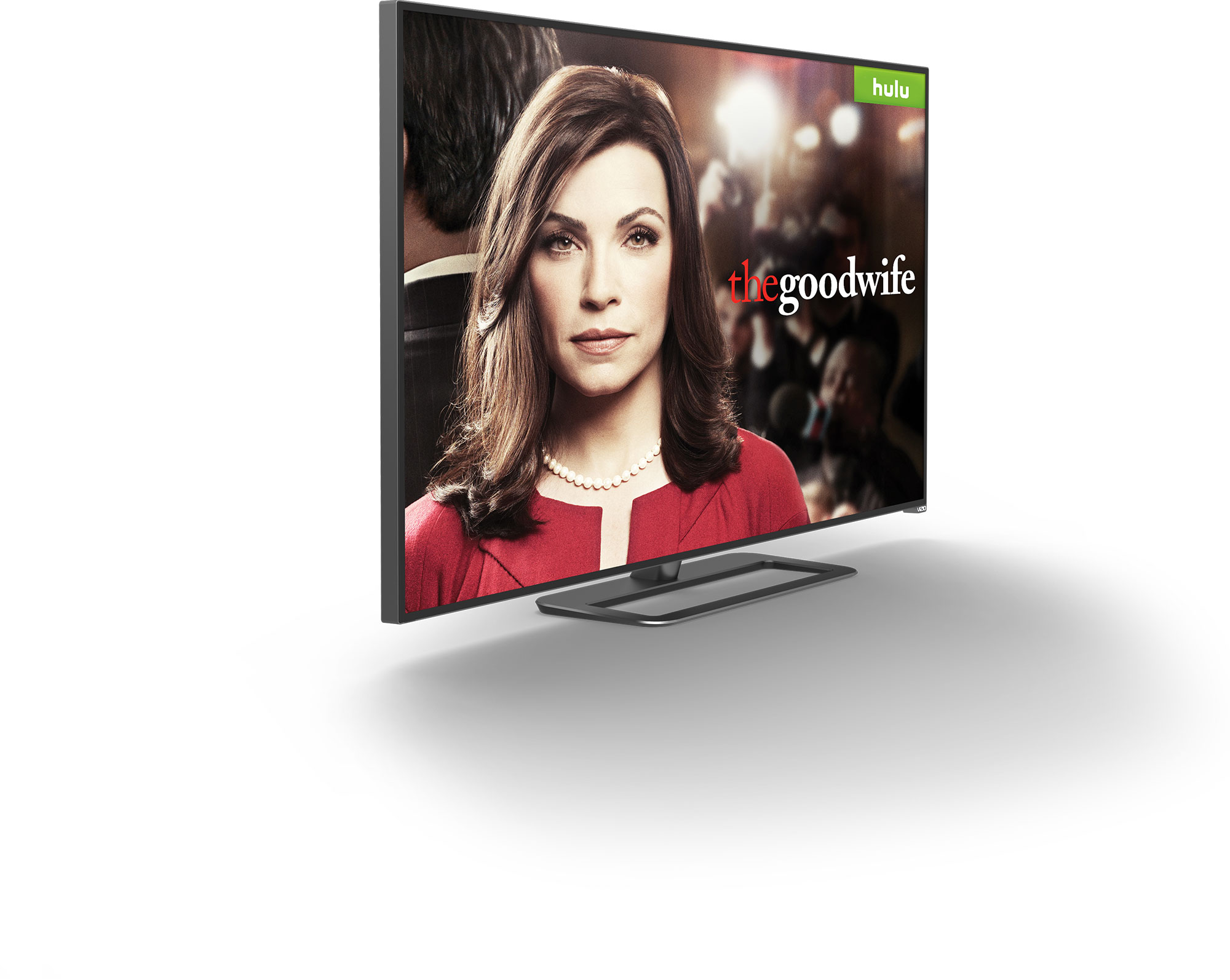 P-Series.
A Picture of Perfection.
Ushering in a new level of entertainment.
The VIZIO P-Series is the Ultra HD TV that sets a new standard. Available in sizes up to 70" and featuring best-in-class picture performance, impressive processing power, the ability to upscale current 1080p content to 4K Ultra HD resolution, and a faster Smart TV for a premium viewing experience.
Watch The Good Wife on Hulu.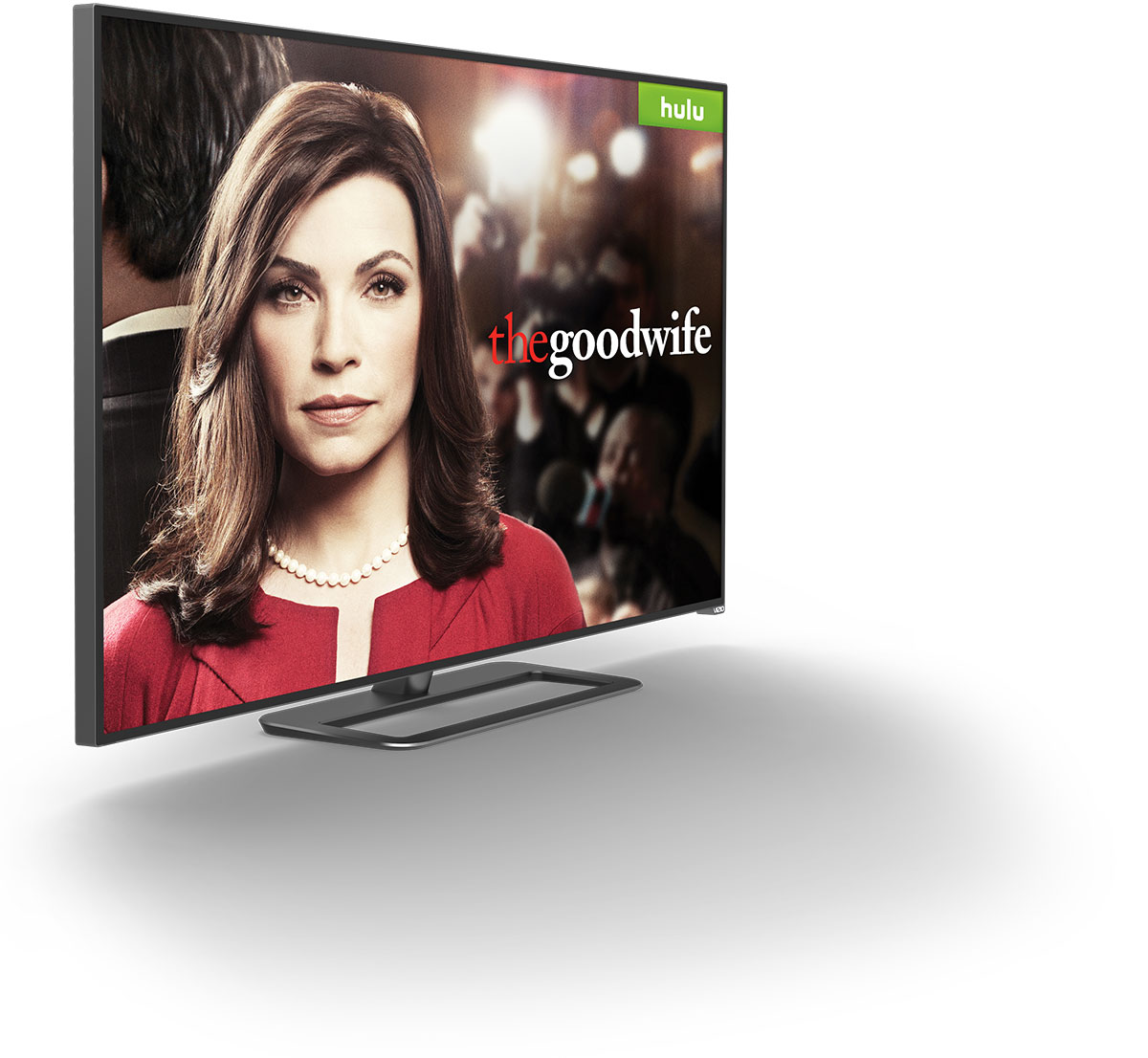 4K Ultra HD.
The Future on Display.
HD is no longer measured in mere pixels, it's now redefined by the mastery of every detail. The all-new P-Series, featuring VIZIO's Ultra HD technology, delivers a picture of flawless clarity.
Clear Power.
P-Series utilizes a dedicated VM50 Ultra HD engine to provide detail, clarity and 4K UHD upscaling performance. Now movie night is unlike anything you've ever experienced at home.
4K Ultra HD.
See what you've been
missing.
Go ahead - get as close as you like. P-Series 4K Ultra HD offers four times the pixels of 1080p Full HD, delivering four times the resolution for a crystal-clear picture with incredible and life-like detail. Witness every grain of sand on your favorite travel show and every blade of grass during the golf tournament.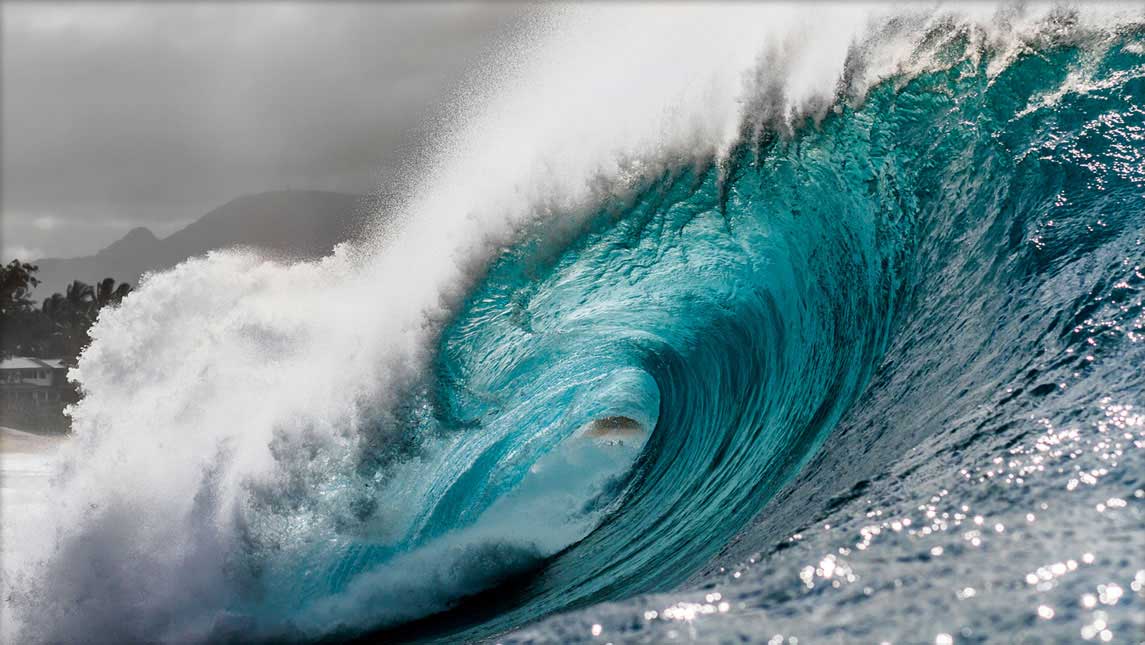 We've seen plenty of off-brand 4K sets fall below the $1,000 mark, but VIZIO's cutthroat pricing delivered an unexpected gut punch to major competitors like Sony and Samsung.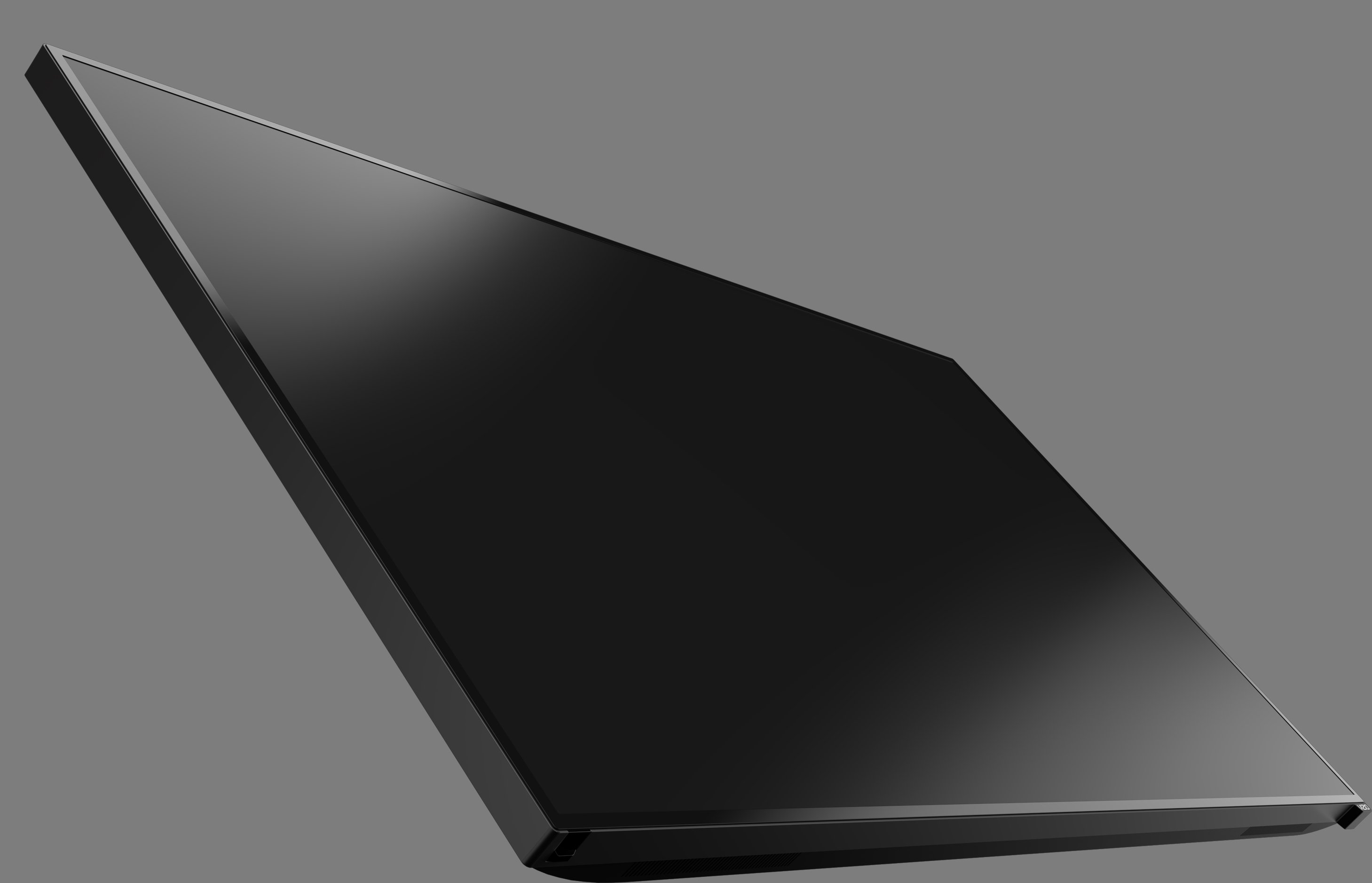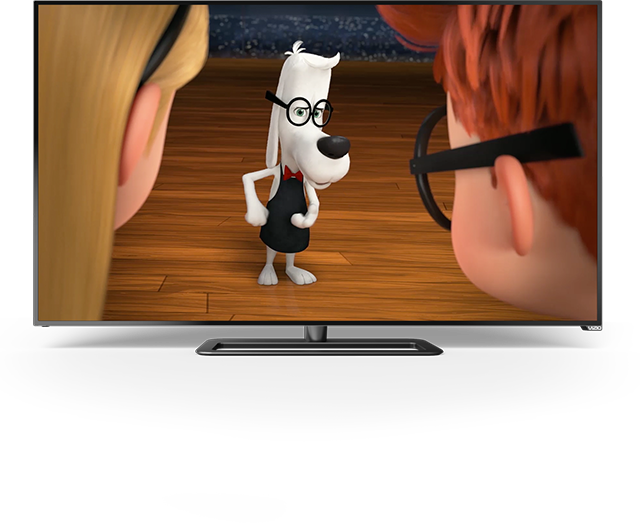 The Next Generation
Of Local Dimming.
Experience radiant whites and rich, inky black levels with up to 72 Active LED Zones™, Active Pixel Tuning technology and huge Dynamic Contrast Ratios of up to 50 million to 1. By combining stark contrast and incredible UHD clarity, P-Series delivers truly remarkable picture quality.
Mr. Peabody & Sherman ©2014 DreamWorks Animation LLC.
Character Rights ™ & © Ward Productions, Inc.
Licensed by Bullwinkle Studios, LLC. All Rights Reserved.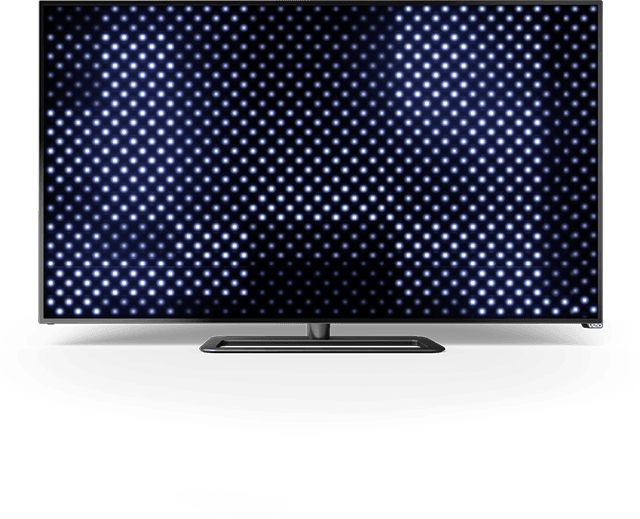 For illustrative purposes only, actual number of LEDs and zones vary by model.
Up to 72
Active LED Zones™
P-Series steps up to 72 individual Active LED Zones™ and a special algorithm unique to VIZIO. The smartest innovation in picture quality dynamically adapts to on-screen content by intelligently adjusting the brightness of the LED backlight. Whether you're watching the dark pallet of a comic-book movie or the burst of color from an animated feature, you'll experience incomparable contrast, sharper detail and the deepest, purest black levels.
Full Array LED Technology.
A brilliant LED backlight shows superior light uniformity, more color consistency, industry defining contrast and a more responsive picture.
Pure Pixel Processing.
A collection of picture processing innovations removes unwanted artifacts and improves edge detection to deliver the ultimate clarity in every detail.
Active Pixel Tuning.
VIZIO's algorithm automatically adapts to the smallest on-screen detail through pixel-level brightness adjustments for pinpoint accuracy.
Clear Action Smoothness.
Delivers unparalleled clarity from powerful image processing with high-speed effective refresh rates. Enjoy fast action sports with Clear Action up to 960.
Unmatched
Processing Power.
A revolutionary V6 Processor features a quad-core GPU and dual-core CPU for maximum speed and performance. Enjoy faster usability, quicker TV start-up time and menu navigation, increased image rendering speed and a better Smart TV experience.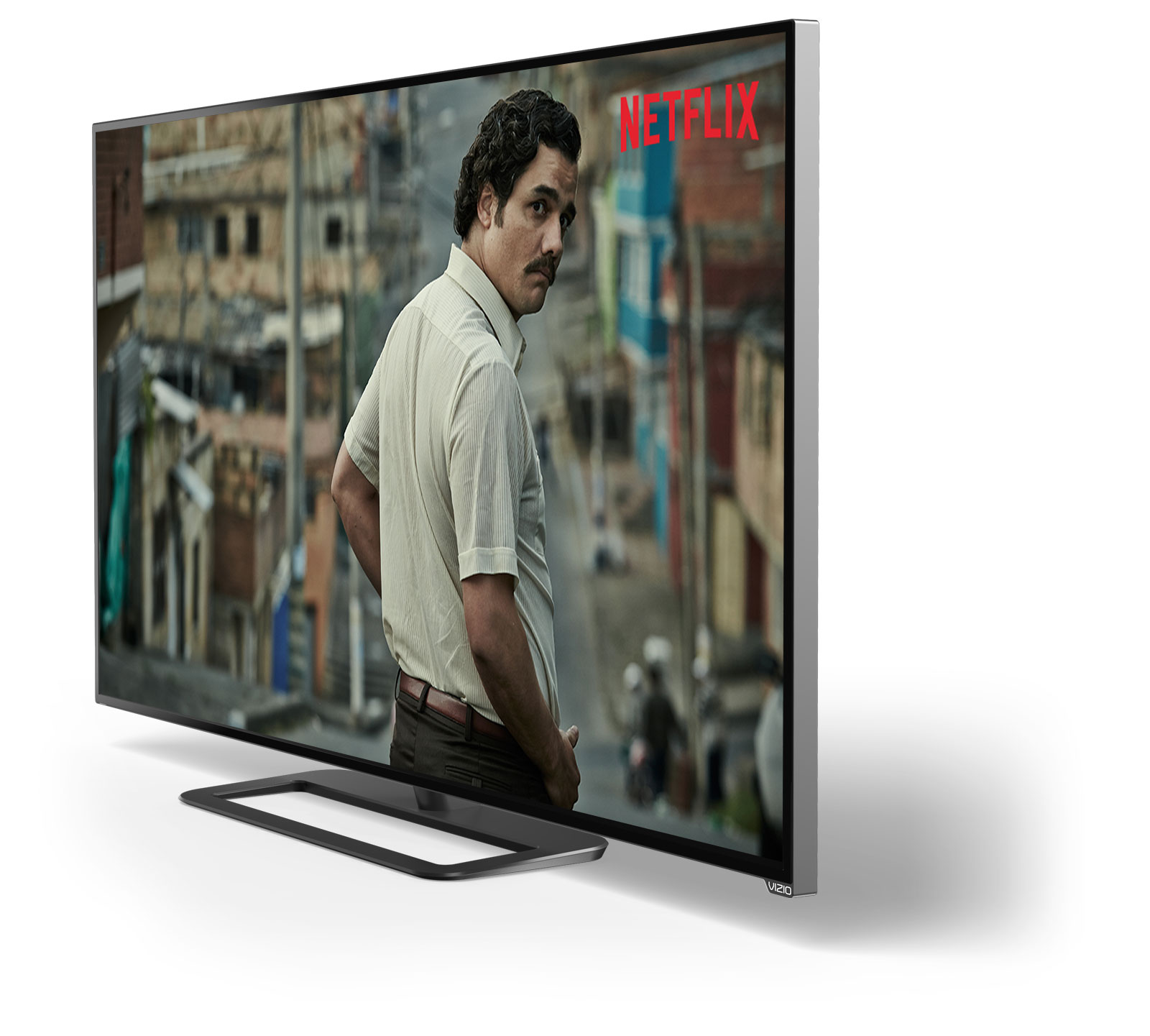 Watch Narcos now on Netflix.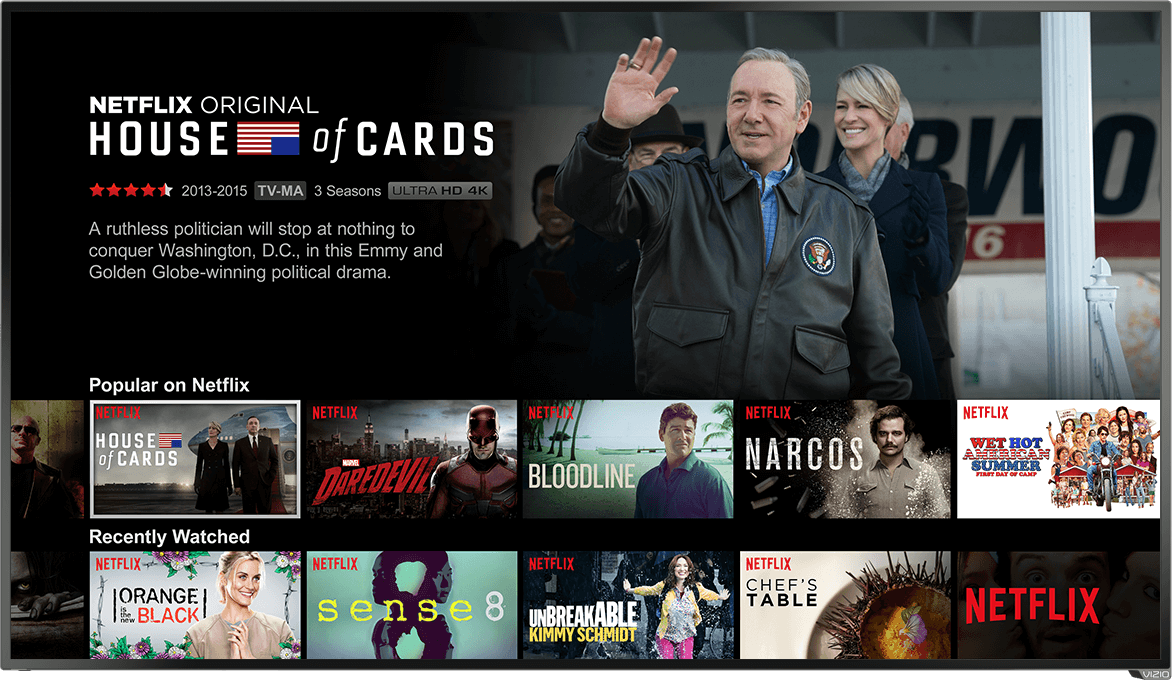 Watch these titles now on Netflix.
Ultra HD Content at Your Fingertips.
P-Series is optimized to deliver all of your entertainment in stunning 4K Ultra HD right out of the box – stream popular UHD shows from Netflix, or upscale your favorite HD TV shows, sports and movies to four times the resolution with VIZIO's Spatial Scaling technology.
Spatial Scaling Engine.
SSE beautifully upscales 1080p shows, movies, sports and more to spectacular 4K Ultra HD clarity, delivering all your favorites in UHD quality right now.
Ultra HD Streaming Support.
P-Series was designed with an HEVC H.265 codec that allows users to stream 4K Ultra HD content over the internet simply and seamlessly.
Future Ready HDMI Ports.
With HDCP 2.2 and HDMI 2.0, P-Series connects to all of your next-gen UHD devices - cable/satellite boxes, Blu-Ray players and game consoles.
Ultra HD Content Now.
Enjoy shows like House of Cards, Breaking Bad and more in stunning 4K Ultra HD right now with Netflix through VIZIO Internet Apps Plus®.
True to Life.
The VIZIO P-Series delivers the most authentic frame-by-frame entertainment experience, making movies more palpable and video games more vivid.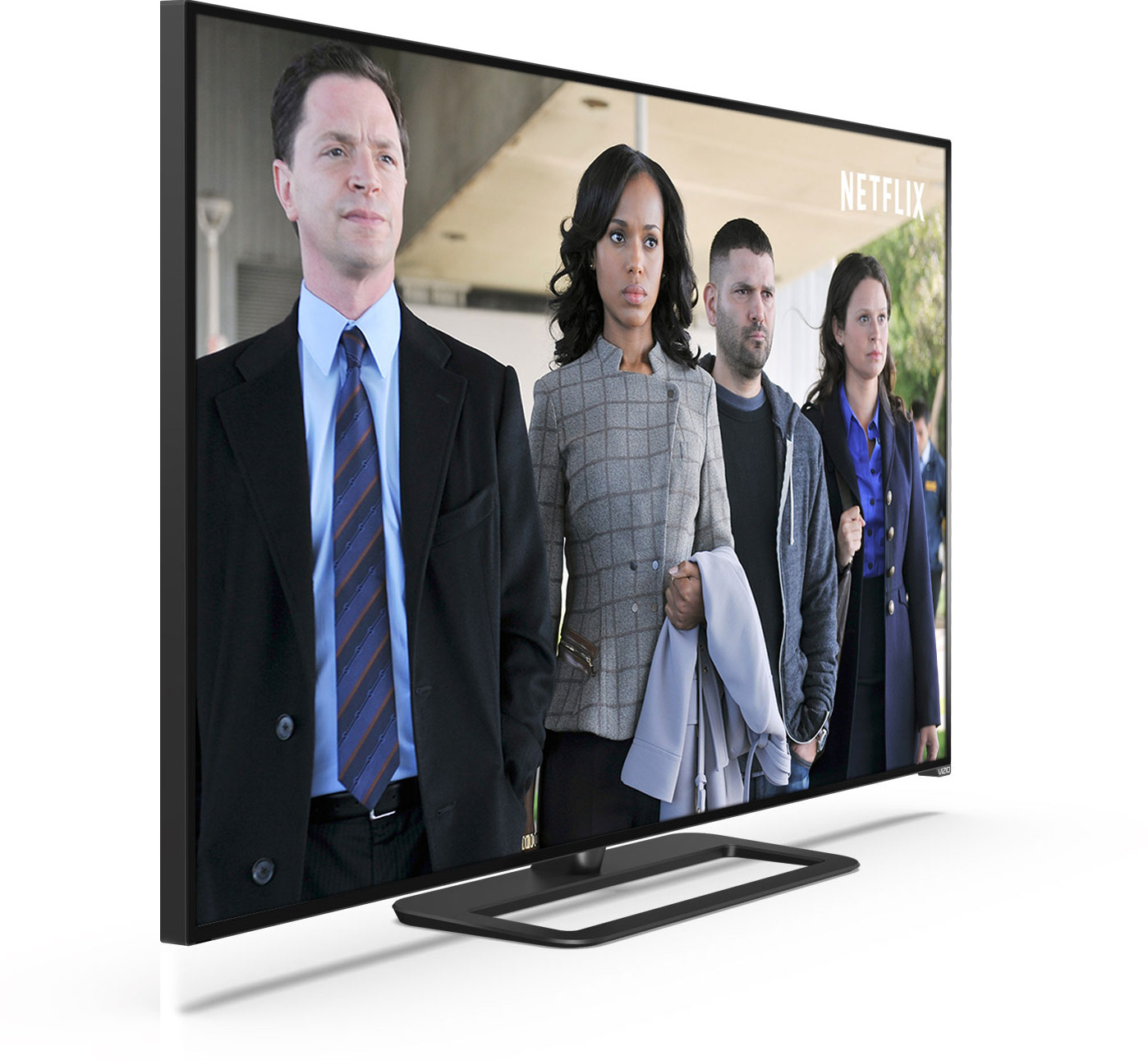 Watch Scandal Now on Netflix.
Pure Cinema Engine.
The VIZIO P-Series blows away traditional 3:2 pull-down with a Pure Cinema Engine that adjusts its frame rate to show films as the creators intended, in their native 24 and 48 frames per second, with a fidelity that will thrill the cinephile in you.
High Velocity Rate.
The VIZIO P-Series features a breakthrough for hardcore gamers with revolutionary High Velocity Mode that adjusts your TV's frame rate to enable an unprecedented gaming experience at an ultra-fast 120 frames per second with incredibly low latency.
120

fps
High Velocity Rate