VIZIO E-Series
Picture perfect. Simply smart. All-new for 2014. E-Series is packaged in a sleek
design and available in models up to 70 inches.
Shop E-Series TVs
Watch Friday Night Lights Now on Netflix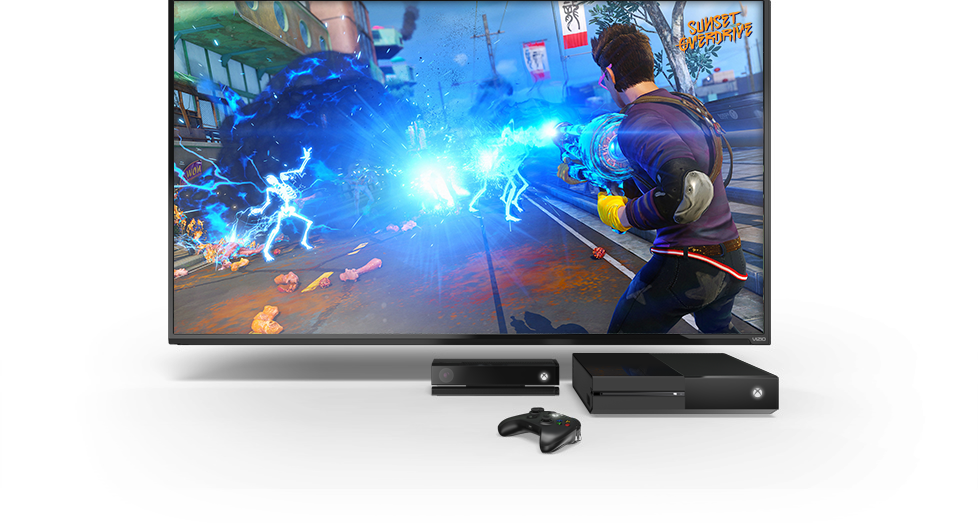 E-Series.
Clarity Without
Compromise.
The VIZIO E-Series is brighter,
sleeker and smarter.
Experience more vibrant colors, more pronounced darks, more premium apps, and truly epic entertainment at an unbeatable value on the all-new, beautifully redesigned E-Series.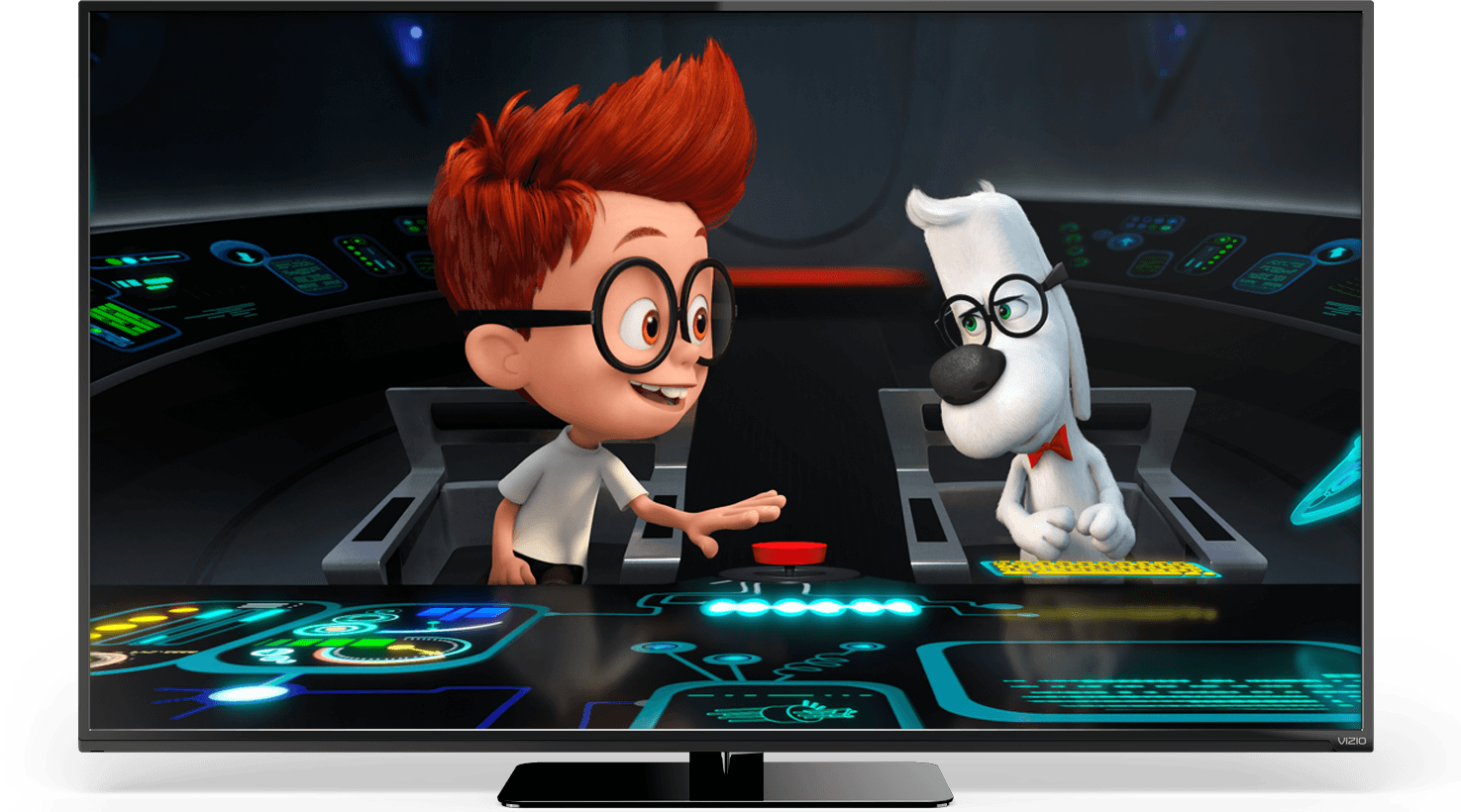 The Darker
The Better.
Look closely. Most TVs are unable to achieve true black. E-Series was designed using Active LED Zone™ technology to color your entertainment with blacker blacks and brighter brights for class-leading picture quality and an overall better viewing experience.
The Most Active LED Zones™ in Its Class.
E-Series uses up to 18 individual Active LED Zones™ and an algorithm unique to VIZIO. When combined, these technologies dynamically adapt to on-screen content by automatically adjusting the brightness of the LED backlight. You'll experience incomparable contrast, sharper detail and the deepest, purest black levels in its class.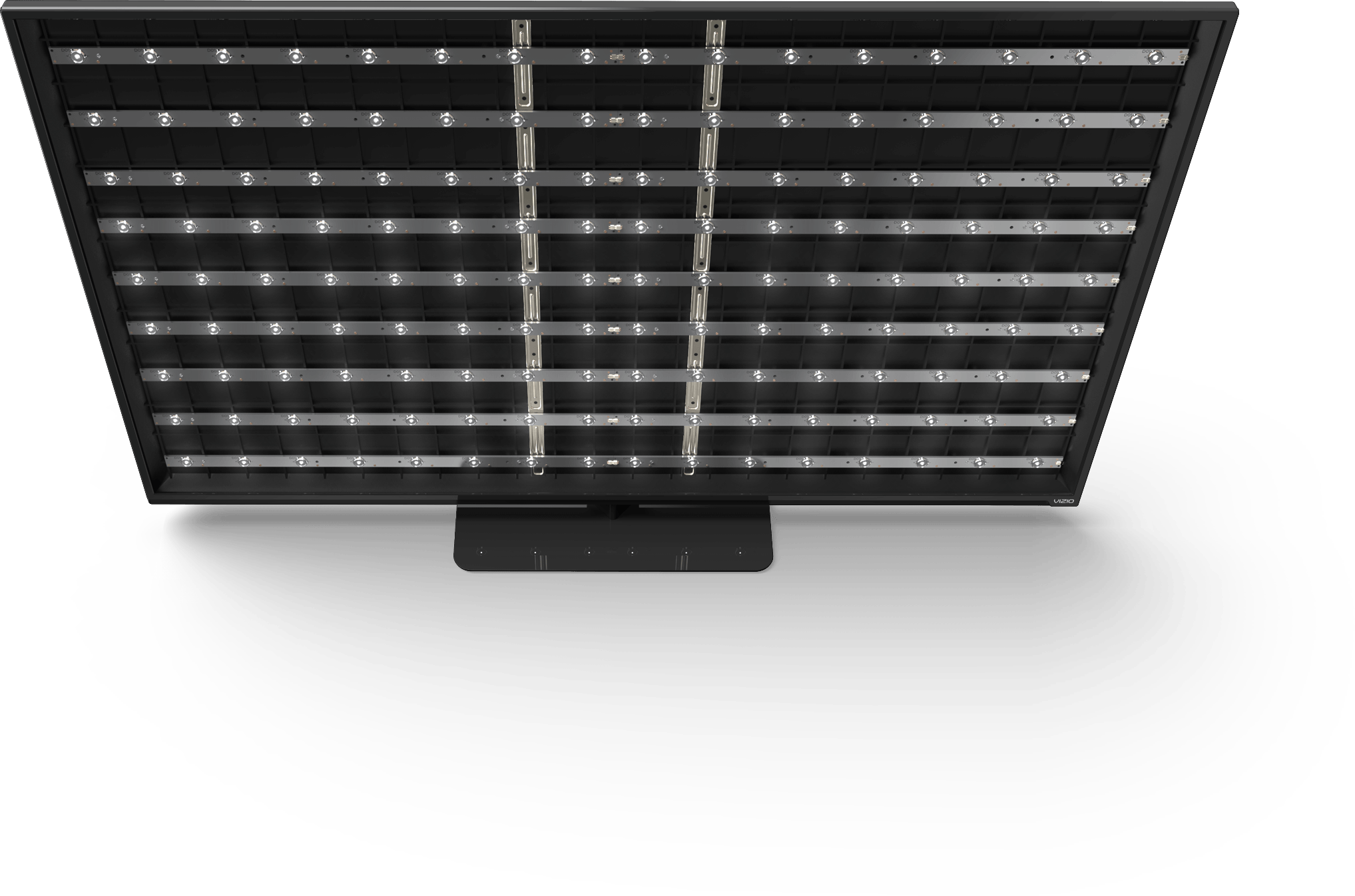 Full Array
LED Technology.
Distributing brilliant LED backlighting across the entire rear of your television screen provides superior light uniformity, more color consistency, a more responsive picture and the best images possible with an LED screen.
Energy
Efficient.
The LED technologies used in E-Series are 50% more efficient than comparable TVs lit with conventional CCFL technology.
Dynamic
Contrast.
E-Series delivers dynamic contrast ratios of up to 5 million to 1 for crystal-clear detail, deeper blacks and more radiant whites.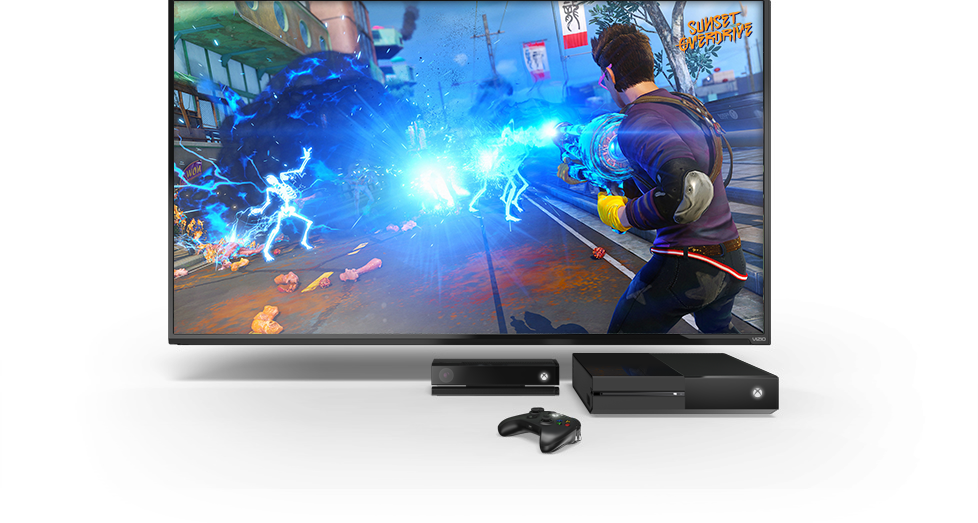 Sunset Overdrive © 2014 Microsoft.
All Rights Reserved. Screen Simulated.
Only on Xbox One.
Unparalleled
Picture.
By combining an ultra-fast refresh rate, incredibly smooth Clear Action technology and enhanced clarity, E-Series delivers flawless picture performance, whether you're playing your favorite video game, watching a high-speed chase scene in a blockbuster movie or seeing a big sports moment happen before your eyes.
Smooth
Action.
A super-fast 120Hz refresh rate combined with enhanced backlight scanning deliver an outstanding Clear Action of 180 for perfectly sharp images.
Incredible
Clarity.
Featuring up to 1080p Full HD, the E-Series offers up over 2 million screen pixels for ultra-sharp clarity and crystal-clear detail no matter what is on the screen.
All the Best Apps. All in One Place.
With VIZIO Internet Apps Plus®, you have access to a library of the most popular apps. Stream the latest movies and TV shows, listen to your favorite internet radio stations, keep up on your social media channels and more.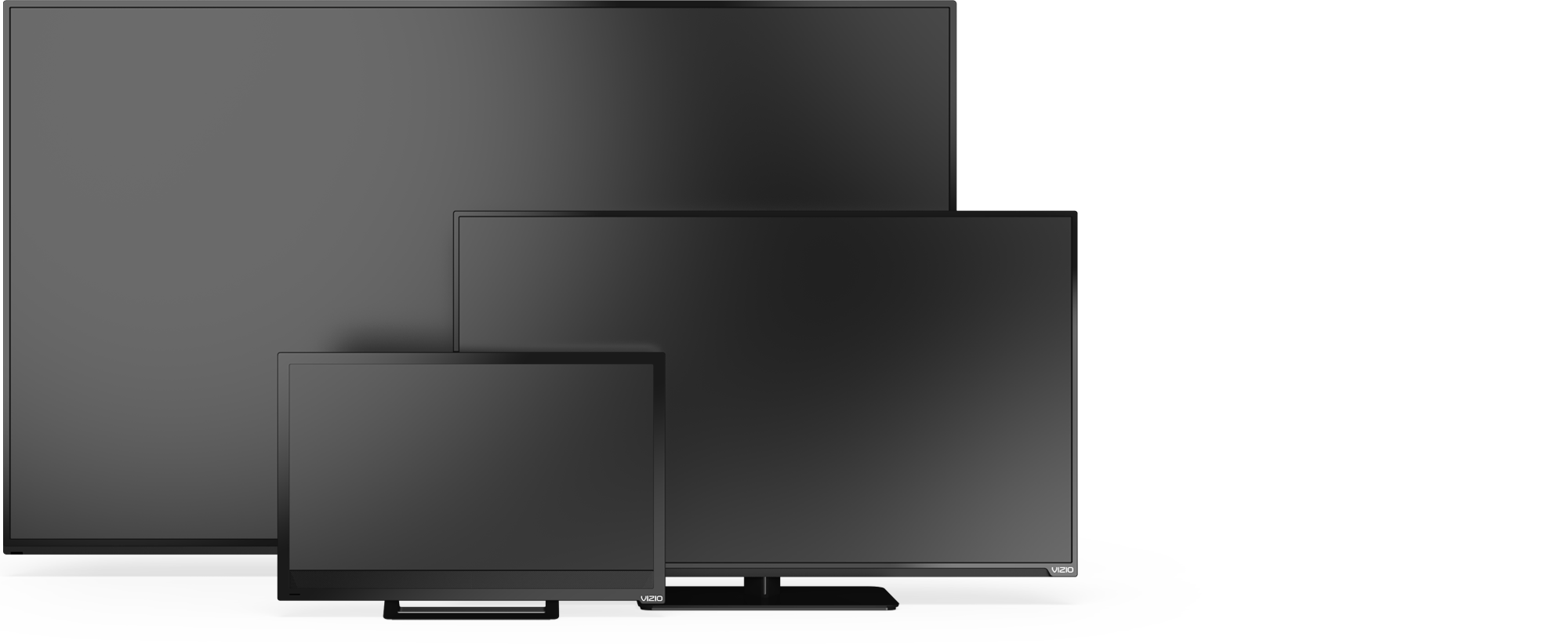 E-Series is Sized
for Your Space.
E-Series TVs are available in screen sizes ranging from 23" class to an impressive 70" class. It's the right TV for your room at an incredible value.
Watch The Croods now on Netflix
The Perfect Boost
for Your Big Screen.
Discover the ultimate audio solution with a VIZIO Sound Bar or VIZIO Sound Stand designed to complement your E-Series, and featuring incredible sound performance and Bluetooth® connectivity.
Shop Audio
Local dimming is a technology that allows LED LCDs to overcome one of their biggest picture quality problems – grayish, washed-out renditions of black – by selectively dimming and brightening different parts of the screen. Done right, it works wonders. The best-performing LED LCD TVs like the VIZIO E and M series were all local dimmers.

The new 2014 E-Series may be VIZIO's budget line, but it's not bare bones. It offers the same bang for the buck that has, in the relatively few years since VIZIO's founding, rocketed the company to a U.S. market-share position that has left long-established HDTV makers gasping for breath trying to keep up.

Not only is the E601i the most affordable 60-inch LED display out there, it manages to outperform all of its direct competition and even some costing much, much more.

The E550i-B2 is a pleasure to watch, not least because it's the only set at even close to its price that, thanks to its local dimming, can produce impressively rich blacks.

The characteristics that most distinguish the E550i-B2 from its direct competition are its impressive black level, excellent contrast, and good shadow detail.
VIZIO Retailers.
Visit a retail store to test drive a VIZIO TV or audio product, and start enjoying tonight.
Find a Store
myVIZIO Account.
Create one account for express checkout, tracking orders and managing your products.
Sign Up
VIZIO Support.
Learn more about your VIZIO products, watch support videos, register your product or live chat.
Learn more about your VIZIO products, watch support videos, register your product or live chat.
Learn More
E
Series
Smart TV
Wi-Fi
Second Screen Interactivity
Picture Quality
Backlighting
Active LED Zones™
Clear Action
Effective Refresh Rate
Resolution
Contrast Ratio
Sound
HDMI-In
USB***
Dimensions
Yes

Yes

Yes

Edge Lit
Razor LED™

Full-Array LED

40": 5 zones

39", 42", & 48": 6 zones

65": 6 zones 55": 12 zones

50,60": 16 zones 70": 18 zones

48": 180

180

60 Hz

60 Hz

120 Hz****

60 Hz

120 Hz

23": 768p

24": 1080p

28": 7 68p

32": 1080p**

1080p

200,000 : 1

39-50" & 65": 2 Million : 1

55-70": 5 Million : 1

DTS Studio Sound™ Advanced surround sound technology tuned for peak performance.

1 HDMI

32": 3 HDMI

42" & 49": 4 HDMI

4 HDMI

1 USB

1 USB

65": 2 USB

23"

W: 21.49"

H: 13.94"

D: 2.11"

24"

W: 21.55"

H: 13.80"

D: 2.11"

28"

W: 24.65"

H: 15.68"

D: 2.36"

32"

W: 28.42"

H: 16.83"

D: 2.48"

39"

W: 34.56"

H: 20.32"

D: 2.48"

40"

W: 36.13"

H: 21.19"

D: 2.48"

42"

W: 37.70"

H: 22.14"

D: 2.48"

48"

W: 42.45"

H: 24.86"

D: 2.48"

50"

W: 44.10"

H: 25.69"

D: 2.48"

55"

W: 48.46"

H: 28.15"

D: 2.48"

60"

W: 53.26"

H: 30.96"

D: 2.52"

65"

W: 57.62"

H: 33.64"

D: 3.63"

70"

W: 61.70"

H: 35.85"

D: 2.68"

* Also available without Smart TV features.
** Resolution may vary based on model.
*** USB used for connecting video, music and photos.
**** 120Hz for Smart Models.